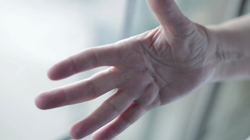 Because of SimpleTherapy, I am able to do everything that I want to do, and I am pain free.
Fremont, CA (PRWEB) May 05, 2016
When stiff and achy joints are the problem, exercising may not seem like an intuitive activity to alleviate the pain that's a common osteoarthritis (OA) symptom. Yet, numerous clinical studies point to exercise as highly effective in improving pain and function in people with arthritis.
"Physical therapy exercises are commonly prescribed to individuals with osteoarthritis as a conservative pain treatment option," says Dr. Navin Mallavaram, a practicing pain management specialist in the San Francisco Bay Area.
"We've heard from hundreds of our users that being able to follow SimpleTherapy's guided video exercise therapy programs from home is a huge advantage," says Helena Plater-Zyberk, Chief Executive Officer, SimpleTherapy. "When pain makes everyday activities like getting into a car difficult, the ease is highly compelling. You can be skyping with grandkids one minute and clicking to start a therapy program online the next. It's seamless."
One in four adults over the age of 60 suffer from symptoms of osteoarthritis, over 27 million Americans total. Osteoarthritis alone accounts for nearly a quarter of all primary care doctor visits each year.
"The holy grail of arthritis treatment is the ability to regenerate cartilage. Until technology such as 3D printing can achieve this feat, appropriate exercise therapy for the treatment of arthritis remains an effective alternative," says Dr. Tae Won Kim, SimpleTherapy co-founder and Chief Research Officer, as well as a practicing orthopaedic surgeon.
"The pain in my hands was to the point that I had problems folding clothes. I couldn't grip a pencil," describes SimpleTherapy user Kathleen Hagenah from Edina, Minnesota.
"What we've done is listen to patients to create an option for video guided self-treatment that requires no inconvenient doctor visits or copays, and is easy to follow at home," says Dr. Nic Gay, SimpleTherapy co-founder and Chief Medical Officer, as well as a practicing orthopaedic surgeon in the San Francisco Bay Area. "SimpleTherapy follows the protocols of hundreds of clinical studies showing that low-impact exercise therapy is one of the most effective means to combat osteoarthritic pain in joints like the knee, hip, and hand."
Hagenah continues, "I discovered SimpleTherapy online. Doing the exercises on my bed made it so much easier. And the recovery was so much faster. Because of SimpleTherapy, I am able to do everything that I want to do, and I am pain free."
Arthritis sufferers can sign up for SimpleTherapy's pain recovery programs at http://www.simpletherapy.com at the rate of just $15 per week for unlimited access to as many sessions as useful. Once 12 weeks are purchased, the whole rest of the year is free.
Visit http://www.simpletherapy.com for more information.
About SimpleTherapy, Inc.
SimpleTherapy is the world's only fully online alternative to traditional physical therapy.
Its personalized pain recovery system can address pain from 80 percent of all types of musculoskeletal pain and physical therapy prescriptions, head-to-toe, using its adaptive, online sequence of 15 minute video-guided sessions that are personalized for each user. After just three sessions, 65 percent of users report diminished pain. Two of the largest five nationwide health insurance companies already partner with SimpleTherapy to offer members online exercise therapy through dedicated online portals. Numerous large self-insured employers will also offer SimpleTherapy to their employees as a digital healthcare option in 2016. For more information, call us at 1-800-644-2478, or email us at info(at)simpletherapy(dot)com.
###
Media Contact:
info(at)simpletherapy(dot)com
1-800-644-2478