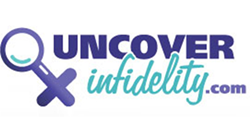 AKron, Ohio (PRWEB) May 07, 2016
April 2016, Akron, Ohio – Author and former Federal Agent, Susan Perry announced the launch of her new website http://www.UncoverInfidelity.com that features an effective, online tool to determine if a partner has been unfaithful.
The Infidelity Quiz, a 24-question survey, helps identify the level of risk that a partner is cheating. The results are based on alert levels ranging from low risk to severe risk of infidelity similar to those used in the Homeland Advisory System.
The website is a precursor to Perry's upcoming book, Ten Ways to Keep Other Women Away From Your Husband's Cockpit. It provides a forum for those who suspect or are victims of infidelity to post their stories and receive advice from the author and others.
On both the website and in her book, Susan shares her own story with candor and wit.
When she suspected her airline pilot husband was landing more than just planes, the hurt and humiliation soon gave way to action: she got to work, gathered the evidence against her cheating spouse, and put a plan in place to start anew.
Susan uses her professional surveillance and investigative expertise, along with first-hand experience, to offer "how-to" practical advice to women who find themselves in similar circumstances. Her upcoming book offers one-stop shopping on the topic of infidelity, covering everything from first suspicions, through doing your own in house investigation, to moving forward after the betrayal.
Susan has written articles for the following magazines: Premiere, BeE Woman, and First for Women, and has been a guest on the following nationally syndicated radio shows; The Ladies Room, The Shame Free Zone, and The Jay Thomas radio show.
Perry's website, http://www.UncoverInfidelity.com, features a five-minute, 24-question infidelity quiz, as well as interactive elements including a blog and a place where women can post their own stories. Ten Ways to Keep Other Women Away From Your Husband's Cockpit will be available later this year at a number of retail outlets.