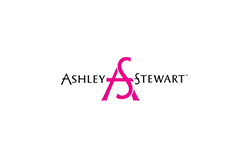 SECAUCUS, NEW JERSEY (PRWEB) May 05, 2016
Ashley Stewart, the premiere brand for curvy women, is proud to announce the first of its kind, "Rock the Block," an all-day shopping, fashion and beauty event. The event will take place Saturday, July 16, 2016 in Brooklyn, NY, home of the first Ashley Stewart store. Mixed Chicks & RetailMeNot have signed on as initial sponsors, with WBLS 107.5 FM, the #1 source for R&B, confirmed to provide on-site entertainment.
"Rock the Block" was created to celebrate Ashley Stewart's loyal customer base and the lifestyle brands that support her. The day is expected to attract 500+ women of all ages and will showcase a fashion show, beauty tutorials, photo opportunities, shopping, catering and much more. In addition, "Rock the Block" will explore a wide range of panel discussions that will address the power of the plus community and its influence in beauty and fashion today.
"We connect with our customer on a personal level, which explains why we are one of the world's most engaged retail brands," said Ashley Stewart's Director of Marketing, Erica Young. "After witnessing the outpouring of customer support at our past experiential events, we decided to host Rock the Block in Brooklyn where the Ashley Stewart brand was born, to further engage our customer with the brand she loves!."
"Mixed Chicks, the brand known for hair and beauty products, is thrilled to partner with Ashley Stewart for this exciting 'block party' to help celebrate who we are, who we've been and who we are becoming," said Mixed Chicks Co-Founder Kim Etheredge. "After all, we are our brand: We come in all colors, hair textures, shapes and sizes."
Rock the Block is the culmination of numerous successful Ashley Stewart events including the #LoveYourCurvesTour, a nationwide tour that has touched down in 8 major cities across the United States with over 3,000 attendees. These tours have offered a celebration of curves, fashion, and friendship through model searches, Sip & Shops, and fashion shows, all chronicled on Ashley Stewart's leading social media platforms.
For more information on "Rock the Block" visit the event's page at http://www.ashleystewart.com/rock-the-block-brooklyn.html
Ashley Stewart's Rock the Block Presented by Mixed Chicks
10 AM to 6 PM on July 16, 2016
BRIC Media House
647 Fulton St.
Brooklyn, NY 11217
About Ashley Stewart: Ashley Stewart has captured the hearts and minds of curvy women since its founding in 1991 in Brooklyn, New York. Today, Ashley Stewart offers the hottest looks with stores across the United States, a rapidly growing ecommerce presence at http://www.AshleyStewart.com, and an industry leading social media presence. Ashley Stewart stands for uncompromising style, fashion, fit and empowerment for the trend-savvy woman who flaunts her curves. From the perfect pair of jeans to churchflow dresses, smoking hot outfits to #DaretoBare intimates, Ashley Stewart has you covered.
● Visit our stores around the country for a one-on-one shopping experience with our in-store team: http://www.ashleystewart.com/stores
● Shop online with new styles added daily: http://www.AshleyStewart.com
● Join more than 600k fans on our Facebook page: http://www.facebook.com/byAshleyStewart
● Share your #AshleyStewart look on Instagram: http://www.instagram.com/byAshleyStewart
● Subscribe to Ashley TV by texting ASHLEY to 28789