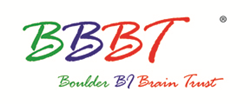 1010data is excited to once again work with the Boulder BI Brain Trust and their membership of independent analysts. Sandy Steier, CEO, 1010data
Boulder, Colorado (PRWEB) May 05, 2016
On Friday, May 6, 2016, BBBT members will be briefed by 1010data's CEO, Sandy Steier; Senior Vice President of Marketing, Jed Alpert; and Senior Solutions Consultant, Jonathan Mest, who will explain how 1010data gives customers the power to impact businesses in real ways, with real insights.
At this BBBT presentation, 1010data will walk through its single, unified, Cloud-based, enterprise-scale platform for self-service data preparation, data management, data warehousing, advanced analytics, visualization, application building and data sharing.
"Competition is quite strong in the data warehouse-as-a-service space," said BBBT Founder Claudia Imhoff. "1010data may have the edge in this area with its complete offering from data prep to analytics, all on one platform. I look forward to hearing more about their differentiators."
"1010data is excited to once again work with the Boulder BI Brain Trust and their membership of independent analysts to help advance the analytics industry and educate businesses on the art of the possible," said Sandy Steier, CEO.
A podcast summarizing the presentation will be available at the BBBT podcasts page, and a video and trailer of the presentation will be available at the BBBT videos page.
About BBBT
The Boulder Business Intelligence Brain Trust has served the BI industry since 2006. It is a consortium of over 190 industry analysts, experts, and practitioners from around the world. BBBT hosts BI industry vendors who provide extended, interactive briefings, streamed live as webinars exclusively to BBBT members. It's a reciprocal arrangement, the members receive the latest information on current and planned BI tools and technologies, and the vendors get valuable feedback on their offerings, marketing, and messaging.
About 1010data
Gaining actionable insight from Big Data requires both access to all relevant data and the best analytical tools to analyze it. 1010data is a complete solution that provides both. In fact, it's the only solution that serves the entire gamut of data insight needs, from Big Data Discovery to enterprise reporting to the sharing of Big Data among disparate organizations. More than 750 of the world's largest retail, manufacturing, telecom, and financial services enterprises trust 1010data to manage and analyze over 24 trillion rows of data because of 1010data's proven ability to deliver actionable insight more quickly, easily and inexpensively than any other solution. Please visit http://www.1010data.com for more information.