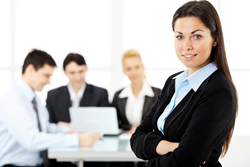 Too many [students] are unaware of what soft skills are, how much employers value them and what they can do to master them." -Charlie Wonderlic, CEO of Wonderlic
Vernon Hills, IL (PRWEB) May 11, 2016
Employers are becoming increasingly concerned about job candidates' lack of soft skills and educators are taking note - prompting heated debates among the various stakeholders involved in workforce development and hiring. While some question whether a gap exists at all, millions of jobs continue to go unfilled. To those who recognize the gap, it has become a blame game as employers point fingers at higher education, educators point back at employers, and far too many graduates are left in the middle, jobless.
Finger-pointing and rhetoric are highlighting the soft skills problem, but it will take interdisciplinary collaboration to understand and address it. That's why Wonderlic is forming a consortium of educators and employers whose charter is to work together to equip job seekers, educators, and employers with data, tools, and resources necessary to understand and close the soft skills gap. This group is known as the National Soft Skills Consortium.
Wonderlic has a unique perspective to add to the mix. The company has guided employers on hiring decisions for almost 80 years and advised post-secondary institutions on assessing students for over 30 years. Conducting research with the diverse employers in the Wonderlic network, initial research shows great promise for the Consortium to identify positive, long-lasting improvements for students and job seekers.
"Students are striving to master the hard skills necessary to compete in the 21st century workforce so that they can secure gainful employment in their field of study. Too many are unaware of what soft skills are, how much employers value them and what they can do to master them." - Charlie Wonderlic, CEO of Wonderlic
The decades of data collected by Wonderlic psychometricians, I/O psychologists, research scientists and consultants led Wonderlic to identify a number of compelling trends related to the soft skills gap. With this data as a basis, the National Soft Skills Consortium has 4 primary objectives:
1. Develop a straightforward, practical, soft skills framework
a. Classify which skills are innate and which can be taught/learned
b. Delineate soft skills by category, job level, and industry
2. Give employers reliable and valid means to accurately measure individuals' soft skills
3. Give individuals a roadmap and learning tools to improve their soft skills
4. Give educators a platform to guide their students
The National Soft Skills Consortium, led by the Wonderlic team, is made up of two major constituent groups:
1. Employers and hiring managers representing small, medium and large employers across major industries
2. Post-secondary educators
A steering committee has been formed to direct the initial strategic efforts of the Consortium. The following members serve on this steering committee:
1. Amanda Opperman, Senior Institutional Effectiveness Specialist, Wonderlic, Inc.
2. Bill Campbell, President, Campbell Comfort Systems, Inc.
3. Bruce Hohensee, President, Talent Driven Consulting
4. Carol Underwood, Director of Human Resources, BI Bank
5. Christy Torkildson, RN, Ph.D., Chief Academic Officer, Unitek College
6. Cory Werkheiser, Career Services Specialist, Patrick Henry Community College
7. Diane Jones, SVP & Chief External Affairs Officer, AJsquared Consulting
8. Heather Wood, Hospital Account Executive, Ecolab Healthcare
9. Jackie Thornton, Director Human of Resources, Triton Management
10. Jeffery R. Hollowell, Ph.D., Managing Director, Applied Executive Coaching, LLC
11. Jennifer Shahan, State Director, Telamon Corporation
12. Jo Lynne Varner, MHSA, CMPE, Clinic Administrator, Little Rock Pediatric Clinic
13. Kathleen deLaski, Founder, Education Design Lab
14. Merri Dillinger, M.S., AVP, Associate Testing and Training, Adecco Group North America
15. Marcy Depew, Master Career Strategist , Teal-Noir, LLC
16. Monnica Seyfang-Ray, HR Manager, Riffle Machine Works
17. Nancy L. Jones, National Director of Graduate Employment, Concorde Career Colleges, Inc.
18. Nathan Singer, HR Generalist, Owens Corning
19. Patricia M. Lee, M.A., Director of Career Placement, Vet Tech Institute
20. Russ Merwin, Director of Training, Ryan Lawn & Tree
21. Sheila Golden, HR Director, Wilkinson Real Estate Advisors, Inc.
22. Scott Ellsworth, Principal, Scott Ellsworth Consulting
23. Trevor Stokes, Manager of Workforce Programs, Arizona Commerce Authority
24. Willis Dane, President, Aqua Control, Inc.
In addition to the companies represented on this committee, over 100 other employers are contributing to this effort.
To join the Consortium and be part of the effort to improve the skills gap, contact Amanda Opperman amanda.opperman(at)wonderlic.com
About Wonderlic
Wonderlic, Inc. is a privately held company headquartered in Vernon Hills, IL and a founding member of the Association of Test Publishers. The company provides businesses and schools with a comprehensive library of highly regarded assessments and surveys for each phase of the hiring and student selection process. In its 75+ year history, Wonderlic has delivered over 300 million assessments and surveys for more than 60,000 organizations, government agencies, and accrediting bodies.