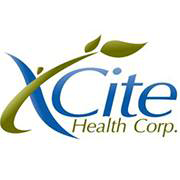 ... Our choice to join the Xcite Health family has been very successful, honest, and direct.
Atlanta, Georgia (PRWEB) May 11, 2016
Xcite Health is pleased to welcome a new Version 7 client, Pediatric Medical Associates (PMA). PMA, which began operations in 1980, is an independent pediatric practice with two locations in the Philadelphia suburbs of Montgomery County.
It can be a daunting task for a practice with paper-only medical records to make the transition to an electronic platform. And, with so many EHR vendors out there, finding the right provider that offers a complete solution, is a challenge. The PMA team began to educate themselves about various EHR s and launched a comprehensive search to find the best system to meet their needs. They concluded that the Xcite Health system was the clear choice.
Steven Shapiro, Founder of PMA and a physician, was looking for a scalable practice solution that could maximize his time. Another important factor to him was the ease of transitioning into the EHR system. He was very pleased with the quick implementation of the Xcite Health system and was charting his full patient load within two weeks post training.
Dr. Shapiro's original, major concern was missing items and tasks between his staff, such as lab data, x-rays, or follow-up letters from specialists. However, he has found that the Xcite Health system has greatly improved the efficiency of transferring these items between team members, and has helped his practice to provide better patient care. The increased efficiency of his medical practice has allowed him to maximize his revenue and allowed Dr. Shapiro and his staff to go home on time.
"Our partnership with Xcite was a natural decision," says Dr. Steven Shapiro, "They listened to our needs and offered us solutions with a clear focus on the financial impact as it related to each decision. Our choice to join the Xcite Health family has been very successful, honest, and direct."
About Pediatric Medical Associates
Pediatric Medical Associates is a professional corporation serving two locations in the Northwest Philadelphia suburbs of Montgomery County for more than a quarter century. Their goal is to provide the highest quality medical care for infants, children, and adolescents. The practice has grown to include offices in Rydal and Norristown. They consistently strive to develop long-term, trusting relationships with patients and families to achieve the best health outcomes possible. Their approach embraces a focus on preventive care, parental guidance, teaching safe and healthy lifestyles, screening and early detection of illness, and prompt, state-of-the-art treatment for illness when it does occur. Pediatric Medical Associates is associated with several individuals with disciplines in Child Psychology, Reading Therapy, and Feeding/Nutritional support.
About Xcite Health Corp. – The ONLY system that lets you Go Home on Time and Maximizes your Revenue with One Complete Solution
Xcite Health offers complete medical practice solution software that includes a customizable Electronic Health Record (EHR), Practice Management (PM), Patient Portal and Revenue Cycle Management (RCM) system that is strikingly different than anything else available today. The system's unique interface, combined with an integrated real-time view of office activity, an easy-to-use layout and presentation, and touch screen capabilities, make the Xcite Health system the most intuitive and fastest to learn.
This award-winning software solution was designed and co-developed specifically for physicians – by a physician. Xcite Health continues to stay at the forefront of new advances with the latest in cloud technology, an advanced artificial-intelligence-based knowledge practice management system for critical processing, and an enterprise SQL database to customize your platform.
Xcite Health allows practices to drastically lower their costs, increase revenue, keep patients on protocol and optimize Meaningful Use. Xcite Health is the only complete system that enables users to customize the platform to fit the individual needs of each physician in their medical practice, truly allowing everyone in your practice to Go Home on Time and Maximize Your Revenue.
For more information, please visit http://www.xcitehealth.com