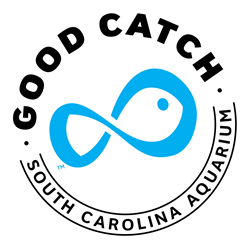 Charleston, S.C. (PRWEB) May 05, 2016
Michael's on the Alley is an exceptional dining experience located in one of Charleston's oldest back alleys. This cherished restaurant of Holy City Hospitality group is under the excellent guidance of Executive Chef Aaron Lemieux, whose dedication to fresh and high-quality ingredients makes his creations come to life. On May 12 at 6 p.m., join us for a four-course meal with wine pairings at $60 per person (excluding tax and gratuity).
Offerings include:

First course: Calamari Fritto with sweet corn jalapeño relish, roasted tomato aioli paired with Monzio Compagnoni Franciacorta Brut, 2009, Italy
Second course: Lobster bruschetta on focaccia, avocado, basil, tomato paired with Maculan Pino & Toi, 2014, Italy
Third course: Jimmy Redcorn encrusted skate wing with tarragon pesto, glazed carrot saffron purée paired with Mer Soleil Unoaked Chardonnay, 2014, California
Fourth course: Hazelnut bread pudding with white chocolate, strawberry coulis, dark chocolate paired with Veuve Clicquot Brut Rose
Michael's on the Alley is dedicated to using the best and freshest ingredients and focusing on the importance of protecting Charleston's local fishing community.
South Carolina Aquarium Good Catch manager Shelley Dearhart will attend to educate guests about Good Catch and ways to make sustainable seafood choices when dining out and at home. The dinner begins at 6 p.m., and tickets, which include wine pairings, are $60 (excluding tax and gratuity). Seating is limited, and reservations are required. Call (843) 203-3000 to make your reservation. A portion of proceeds benefits Good Catch at the South Carolina Aquarium.
Fast Facts:

May 12 at 6 p.m. at Hutson Alley, 39E John Street, Charleston, SC 29403
Tickets are $60 which includes four courses and wine parings (excludes tax and gratuity)
A portion of the proceeds benefits Good Catch at the South Carolina Aquarium
Seating will be limited, so call (843) 203-3000 to make a reservation
For all media inquiries, please contact Kate Dittloff at (843) 579-8660 or kdittloff(at)scaquarium.org.
About South Carolina Aquarium Good Catch:
Good Catch generates awareness and leads communities in support of healthy fisheries and consumption of responsibly harvested seafood. The program pragmatically balances the health of the environment with South Carolina's demand for seafood by working with consumers and chefs, helping them make wise seafood choices to support healthy, abundant oceans. More than 115 restaurant partners have committed to serve and purchase sustainable seafood whenever possible and to avoid species that are immediately vulnerable to extinction. As a community, when we choose seafood from local, sustainably managed fisheries or dine at restaurants which do the same, we minimize our impact on the environment. Find the most up-to-date Good Catch partner list and more information on making good seafood choices each season at scaquarium.org/goodcatch.
About Michael's On the Alley:
A proud member of Holy City Hospitality, Michael's on the Alley is a high quality dining experience with the finest USDA Prime Angus and Fresh Seafood. This delectable experience provides an atmosphere, with a staff that is dedicated to catering to guests. Excellence at its best offered by a Charleston trained executive chef Aaron Lemieux, who has been under James Beard award winning John Besh & Shawn McClaine. Michael's on the Alley is "the prime choice" for a memorable dining experience in the low country. For more information visit http://www.holycityhospitality.com/michaels-on-the-alley/ or call (843) 203-3000.
About the South Carolina Aquarium:
The South Carolina Aquarium features thousands of amazing aquatic animals from river otters and sharks to loggerhead turtles in more than 60 exhibits representing the rich biodiversity of South Carolina from the mountains to the sea. Dedicated to promoting education and conservation, the Aquarium also presents fabulous views of the Charleston Harbor and interactive exhibits and programs for visitors of all ages.
The South Carolina Aquarium is a 501(c)(3) not-for-profit organization and is open daily from 9 a.m. to 5 p.m. (last ticket sold at 4 p.m.) The Aquarium is closed Thanksgiving Day, half day Dec. 24 (open 9 a.m. to 1 p.m.) and Dec. 25. Admission prices are: Toddlers (2 and under) free; Youth (3-12) $17.95; Adults (13+) $24.95. The Aquarium plus the 4-D Theater experience is free for Toddlers, $22.95 for Children, $29.95 for Adults. The 4-D Theater experience only is $6.95 for Children and Adults and free for Members. For more information, call (843) 577-FISH (3474) or visit scaquarium.org.