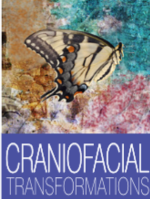 Chesapeake, VA (PRWEB) May 05, 2016
Dr. Karen Wuertz, with Craniofacial Transformations, is now adding laser frenectomy to the minimally invasive procedures that she offers as a trusted dentist in Chesapeake, VA. With the BIOLASE WaterLase iPlus 2.0™ laser, which combines a gentle spray of water with laser energy, Dr. Wuertz can correct "lip tie" and "tongue tie" in a less traumatic manner. This approach to treatment can spare patients from unnecessary discomfort and from various long-term health problems associated with abnormal function of the frenulum.
Dr. Wuertz utilizes the BIOLASE WaterLase iPlus 2.0™ laser to correct "tongue tie," which occurs when the frenulum that connects the tongue to the lower mouth is too short, as well as "lip tie," which occurs when the upper lip attaches to a low point on the upper gums. The use of this cutting-edge dental laser allows Dr. Wuertz to release the frenulum precisely and avoid causing any unnecessary tissue trauma or damage. This promotes a faster and more comfortable healing period for patients of any age. Additionally, this laser frenectomy procedure can offer various lingering health benefits, given the issues that are often associated with abnormal frenulum function.
Infants and children with "tongue tie" or "lip tie" may face challenges nursing, eating and speaking, and some of these issues may persist into adulthood. As a dentist in Chesapeake, VA, Dr. Wuertz may recommend correction of both conditions because maintaining strong oral health may be more challenging for people with atypical frenulum function. Without intervention, these individuals may be at risk for numerous oral health issues, including gum inflammation and tooth loss. Fortunately, Dr. Wuertz can prevent all of these issues by surgically releasing the frenulum.
For further information about laser frenectomy and its benefits, patients are invited to visit the website of Dr. Wuertz's practice, Craniofacial Transformations, at http://www.craniofacialtransformations.com. To schedule consultations with Dr. Wuertz, patients can request appointments through the website or directly by calling her office at (252) 335-4341.
About the Practice
Craniofacial Transformations is a general practice offering personalized dental care for patients in Chesapeake, VA. Dr. Karen Wuertz and her team provide a wide range of services and are committed to high quality, professional care through the use of laser dentistry and other advanced techniques. To learn more about the services offered at Craniofacial Transformations please visit their website at http://www.craniofacialtransformations.com or call (252) 335-4341 to schedule an appointment.