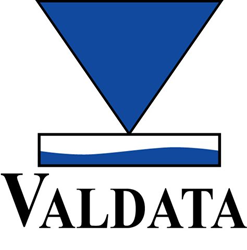 "We are happy to be able to once again fill the gap with software solutions that provide tangible benefits for our customers..." Tom Winter
Fairfield, new jersey (PRWEB) May 09, 2016
Local and global manufacturers are being pressed to comply with the Globally Harmonized System (GHS) for labeling and identifying the hazards associated with handling the chemicals that they produce. In addition, the US Occupational Safety & Health Administration (OSHA) has aligned its Hazard Communication Standard (HCS) with GHS: https://www.osha.gov/dsg/hazcom/
OSHA's Hazard Communication Standard (HCS) requires the development and dissemination of such information:

Chemical manufacturers and importers are required to evaluate the hazards of the chemicals they produce or import, and prepare labels and safety data sheets to convey the hazard information to their downstream customers;
All employers with hazardous chemicals in their workplaces must have labels and safety data sheets for their exposed workers, and train them to handle the chemicals appropriately.
Valdata Systems has been providing software solutions for process manufacturers since 1996. During that time the software suite filled many needs but authoring GHS compliant SDS documents and labels was not one of them. With the latest release of CMS, Valdata customers now have access to authoring GHS compliant SDS documents and labels.
"We are happy to be able to once again fill the gap with software solutions that provide tangible benefits for our customers. GHS compliant labeling was something that has been missing for some time, but not anymore." --Tom Winter, President, Valdata Systems
About Valdata Systems (http://www.valdatasystems.com)
Headquartered in Fairfield, NJ, Valdata Systems is a premier provider of Chemical Management Solutions specifically targeting the pharmaceutical, flavor and fragrance, nutraceutical, paints and coatings, food and beverage, and chemical manufacturing industries.
Contact information:
Tom Winter, President, Valdata Systems