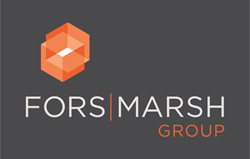 "The goal was not only to understand the communication and smokeless tobacco science, but to translate and apply research findings in ways rural youth would find authentic and compelling." Dr. Sarah Evans
ARLINGTON, VA (PRWEB) May 06, 2016
At the 8th National Summit on Smokeless and Spit Tobacco, Fors Marsh Group (FMG) was on hand to support the U.S. Food and Drug Administration's (FDA) expansion of its award-winning "The Real Cost" campaign. The expanded campaign, created by FDA in collaboration with Sensis Agency, will educate rural, white male teenagers about the negative health consequences associated with smokeless tobacco use. For the first time, nationally-televised messages on the dangers of smokeless tobacco use—including nicotine addiction, gum disease, tooth loss, and multiple kinds of cancer—are being highlighted through the placement of advertisements in 35 U.S. markets specifically selected to reach the campaign's target audience. There is also a targeted digital component of the campaign that will reach youth in the target audience nationwide.
"For more than three years, FMG's Communication Research team has collaborated with FDA and Sensis not only to understand the communication and smokeless tobacco science, but to translate and apply research findings in ways rural youth would find authentic and compelling," said Dr. Sarah Evans, director of communication research at FMG. "The data collected from these research projects has assisted FDA in making evidence-based decisions throughout the campaign development process."
Through multiple phases of the campaign development process, FDA has collaborated with FMG to conduct critical research to drive strategy and execution. The campaign's strategic approach is based on key insights from multi-state focus groups and ethnographies consisting of rural, white males, ages 12–17, as well as by extensive secondary research. Furthermore, FMG's qualitative concept and quantitative copy testing has evaluated campaign messaging to ensure that the topics of FDA's research resonate with at-risk youth, such as cosmetic and health consequences, loss of control due to addiction, and the danger of chemicals found in smokeless tobacco products.
"The Real Cost" Smokeless Tobacco Prevention Campaign is an extension of the general market "The Real Cost" campaign, which was launched in 2014 to combat at-risk youth use of cigarettes. To view current television ads, visit [http://www.youtube.com/KnowTheRealCost.
About Fors Marsh Group
Headquartered in Arlington, Va., Fors Marsh Group is an applied research firm dedicated to providing rigorous research and applied communication and strategy consulting. One area of focused expertise lies in health and risk communication. Fors Marsh Group supports private and public sector clients, including government agencies like: Centers for Disease Control and Prevention (CDC), Food and Drug Administration (FDA), Department of Agriculture (USDA), Federal Emergency Management Agency (FEMA), Department of Defense (DoD), Defense Human Resources Activity (DHRA), Federal Voting Assistance Program (FVAP), Internal Revenue Service (IRS), General Services Administration (GSA), Consumer Financial Protection Bureau (CFPB), National Institute of Standards and Technology (NIST), and the Department of Veterans Affairs (VA).