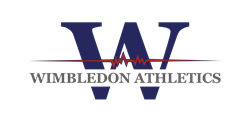 The way Wimbledon Health Partners is doing things today is something unprecedented in the on-site diagnostic testing business.
Boca Raton, FL (PRWEB) May 06, 2016
Wimbledon Health Partners, the industry leader in on-site diagnostic testing for athletic and physician programs, reports a record-breaking week of cardiovascular testing on young athletes at high schools, colleges, and universities across the country.
Wimbledon Athletics smashed previous records by testing a total of 825 students during the week of April 25th alone. Six of the seven facilities where testing occurred are new to Wimbledon Athletics' testing program, showing the company's significant expansion to new areas in an effort to reach as many students of high school and college age as possible to help prevent sudden cardiac death. The comprehensive testing included EKGs and echocardiograms to detect life-threatening cardiac abnormalities and vascular ultrasound to identify blood flow abnormalities, such as blood clots, that could lead to pulmonary embolisms.
Wimbledon Health Partners has built up its sales staff significantly to penetrate new markets to uphold its position as the industry leader in on-site diagnostic testing and to carry out its mission of protecting the cardiovascular health of young athletes. In addition, the company has made a significant investment in new technology for technologists and has implemented a new paperless system by using iPads on-site during the testing so that techs can transfer information in real time, including images that need to be seen immediately by reading cardiologists and radiologists.
"The way we are doing things today is something unprecedented in the on-site diagnostic testing business," says Wimbledon Health Partners' Chief Medical Officer, Bradley J. Artel, MD, FACC, FASE. "Being able to see an image of a student's heart here at the office at practically the same time the tech is performing the ultrasound at a school across the country is remarkable, and has allowed us to make important recommendations concerning a student's health in a much faster time than we were able to before."
The company has also developed a new online portal to streamline the registration process, including providing materials to help athletic trainers and school officials run testing as seamlessly as possible. Stewart Whyte, Chief Operating Officer at Wimbledon Health Partners, recognizes that this past week has allowed the company to make further operational changes to positively impact the business.
"With this high-volume week of testing, we had the opportunity to assess all the processes and resources we have put in place to handle this capacity," stated Whyte. "And now we can focus our energy on the opportunities we have to continue refining and improving our business model to support our rapid expansion while keeping our end goal in mind—saving lives."
About Wimbledon Health Partners:
Wimbledon Health Partners formed in 2013 to meet the need for on-site diagnostic testing at physicians' offices. The industry leader, Wimbledon Health Partners provides physicians with state-of-the-art, in-office testing to detect circulatory conditions and cardiac abnormalities using vascular ultrasound and echocardiography.
About Wimbledon Athletics:
Wimbledon Athletics, the newest division of Wimbledon Health Partners, is pioneering the way for high schools, colleges, universities, and sports facilities to test students for vascular conditions and for unsuspected cardiac abnormalities to help minimize sudden cardiac death among young athletes.
For more information on how your school can partner with Wimbledon Health Partners, visit http://www.WimbledonAthletics.com or call us at (855) 200-8262.