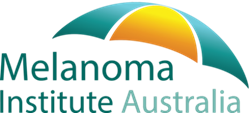 We've got a good pool of typists, and the doctors like having our own internal typists. We're happy with that system, and Winscribe compliments that instead of forcing us to change our behaviour.
Auckland, NZ (PRWEB) May 09, 2016
Winscribe announced today that Melanoma Institute Australia (MIA) selected Winscribe Dictation, a digital dictation and transcription workflow management system, and Winscribe's mobile dictation application to support its team of researchers and clinicians.
MIA evolved from the Sydney Melanoma Unit that began in the early 1960s, and today they are recognised for pioneering advancements in melanoma research and treatment. As leading melanoma specialists, MIA's researchers and clinicians travel extensively across several campuses and around the world to manage clinical trials, treat patients, promote awareness, and conduct research. To quickly and properly document their research and treatments while on the move, MIA's specialists sought a robust dictation and transcription solution that supported mobile working. After thorough review, Melanoma Institute Australia selected the Winscribe Dictation software system and its mobile dictation application, Winscribe MD, as the best fit for their needs.
"Melanoma Institute Australia is a 'one stop shop' for the treatment of melanoma," stated Tony Locke, IT Consultant to MIA. "A lot of the doctors here are specialists, treating one of the most common cancers in Australia. There was a large contribution by a gentleman called Greg Poche, who made a personal donation of $40 million dollars to fund the centre, which is in north Sydney opposite Mater Hospital. It's really a collection of specialists in a building, and traditionally integrating different specialists with our systems has been a bit of a challenge. Many of them came from smaller practices before joining the institute, so they had their own personal dictation systems; often that might be a Dictaphone with software and a couple of computers so that their staff could transcribe their jobs for them." MIA needed a solution that would bring them together and unify their documentation processes, while still being easy to learn and quick to adopt.
"MIA has a relationship with various countries as well, such as the Netherlands, so we get a lot of visiting doctors who will quite often spend 3 months to a year here, and they will work with each of the different areas and doctors in 3 month sprints," stated Mr Locke. "They will often see patients and need to do their own dictations while here, so we were looking for a system that let people move from one clinic to the other. We needed central control of the system because we were finding that dictations were being lost in some cases. We also found with our existing solution that when you had a change in staff, often the place where you thought your dictation had been downloaded to had changed, so even though it was 'somewhere', we didn't easily know where to find it. We were looking for a central data store of all our jobs, and we also had remote workers to think about, as well."
Before implementing Winscribe Dictation, tracking dictated audio files and facilitating remote work by staff was problematic and relied on manual or complicated processes. Since using Winscribe solutions across both mobile and Dictaphone options, clinicians and typing staff have responded well. To date, there have been approximately 9,940 completed jobs covering 290 hours of dictated work, which have come from 30 authors and 8 concurrent typists.
"In our previous system, we found that there was no real way of identifying the doctor when we listened to the dictation file. With the Winscribe system, we now always have the doctor's name assigned to a file. With the iPhone, the doctors will use one of the key fields to help ID the patient."
The improvements for MIA also have beneficial results in other departments, such as IT. The single biggest benefit for Mr Locke and his team has been:
"Less stress all round. Especially for the IT department. We've got a single copy of all our dictations. We've got an SQL, industrial strength database. It ticks away on its own with pretty minimal intervention from IT. Most of the work we do now is adding or removing users, maybe reassigning a job to another typist. Before Winscribe, we had to work very closely with doctors and receptionists, spending many hours to ensure files were uploaded successfully and didn't go missing. Workflow has been improved in that the right job will go to the right typist, and the typists are pretty happy with the system. We're finding its very flexible having an iPhone and Android application. It's a really slick system!"
Considering the future, Mr Locked stated:
"We would like to integrate it further into our Patient Management System and look at speech-to-text."
Mr Locke ended by saying, "We've got a good pool of typists, and the doctors like having our own, internal typists. We're happy with that system, and Winscribe compliments that instead of forcing us to change our behaviour."
To learn more about MIA, please visit their website at http://www.melanoma.org.au. To learn more about Winscribe and their suite of digital dictation, speech recognition and clinical documentation solutions, please visit http://www.winscribe.com.
About Melanoma Institute Australia:
Melanoma Institute Australia (MIA) pioneers advances in melanoma research and treatment that are making a difference to the lives of patients today.
MIA is a non-profit organisation dedicated to preventing and curing melanoma through innovative, world-class research, treatment and education programs.
MIA is a national affiliated network of melanoma researchers and clinicians based in Sydney at the Poche Centre – the world's largest melanoma research and treatment facility. It's from here that our specialists pioneer new research, conduct clinical trials, develop new treatments and promote awareness of melanoma and where our clinics treat 1,500 melanoma patients each year. To find out more, visit http://www.melanoma.org.au.
About Winscribe:
Clinicians using Winscribe software spend less time on administration and more time where they should be, with patients. Over 350,000 users around the world have used our suite of digital dictation, speech recognition and document management software.
Winscribe's product range makes documentation much faster and more cost-effective. Healthcare professionals can use their voice to easily create documents, enter data and send information.
Thanks to leading edge technology, healthcare providers using Winscribe software are able to focus their efforts where they can be of most benefit, leaving the bulk of administration in the hands of intelligent software. For more information, please visit http://www.winscribe.com.