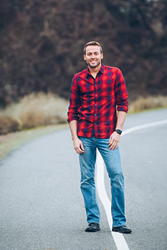 "Never before have we been able to instantaneously put our collective heads together and face any problem with such an amazing crowd-sourced brain trust." - Dr. David Butler, DMD, MS
Richland, WA (PRWEB) May 08, 2016
Dr. Butler of Parkinson+Butler Orthodontics, recently sat down with The Progressive Orthodontist magazine to discuss his role in the creation of The Orthodontic Exchange Study Group (OrthoExchange) by leveraging Facebook and how OrthoExchange has now transformed the way orthodontists communicate, network and share insight with each other.
While attending an annual orthodontic conference towards the end of his residency, Dr. Butler was surprised by the lack of communication amongst practicing orthodontists, observing that outside of annual meetings, there were very few opportunities available for fellow orthodontists to gather in one place to build relationships, and share insights on how improve their business and patient care.
Dr. Butler, noting the familiar structure and social nature of Facebook, found it to be the perfect format for what he was looking to create; a highly engaged group of top performing orthodontists from around the country sharing with each other how best to care for their patients and community.
Since establishing OrthoExchange, Dr. Butler has been a part of creating, and participating in, numerous other study groups, improving the standard of care for hundreds of thousands of patients across the country.
Check out the magazine and article at http://theproortho.com/magazines-2/.
Learn more about Dr. Butler and Parkinson+Butler Orthodontics by visiting http://www.pbobraces.com
About Parkinson+Butler Orthodontics
Dr. Chris Parkinson and Dr. David Butler treat each and every client with the intent to not only straighten teeth, but in changing lives by enabling each patient to gain in self-confidence with a positive self image and outlook on life. This personalized orthodontic care has positioned Parkinson+Butler Orthodontics as one of the leading orthodontic practices, not only in Southeast Washington State, but across the United States.