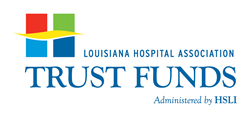 "I am excited about the opportunity to create new member service programs that connect patient safety, quality and compliance, which will lead to the development of a new menu of risk consulting services"
Baton Rouge, LA (PRWEB) May 10, 2016
The LHA Trust Funds announced the promotion of Stacie Jenkins, RN, MSN to Senior Director of Quality and Patient Safety last month. She has been with the Trust Funds' team since 2010 and most recently served as its Director of Clinical Risk Management.
"I am excited about the opportunity to create new member service programs that connect patient safety, quality and compliance, which will lead to the development of a new menu of risk consulting services," Jenkins said. "With this new role, I am also going to be working with our members to integrate physicians into the hospital quality programs," she added.
Jenkins holds a Master's Degree in Nursing Informatics from Walden University and has more than 24 years of nursing and nursing leadership experience. Her professional experience includes clinical nursing in a variety of settings, as well as leadership experience in the areas of risk management, quality/performance improvement, case management, infection control and compliance.
"Stacie has been a valuable part of our team for the last five years," said Glenn Landry, Executive Vice President, Operations at LHA Trust Funds. He added, "The knowledge and skills she attained in her master level studies in nursing informatics will integrate well into her new role."
About The LHA Trust Funds: For almost four decades, hospitals, healthcare facilities and physician practices have relied on the specialized programs and services provided by the Malpractice Trust Fund, Workers' Compensation Fund and The Physicians' Trust. To learn more about the Trust Funds, please visit http://www.LHATrustFunds.com.