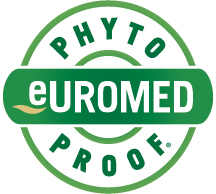 This study on our saw palmetto extract offers proof positive of Euromed's commitment to creating the highest possible quality botanical extracts, always with documented testing, regulatory compliance, and in conformance with all GMPs for identity, purity
Presto, PA (PRWEB) May 11, 2016
This published study delivers really good health news for all those who take the popular herbal supplement, Saw Palmetto. With the current increase in scrutiny from consumers, the media, and those in the natural health industry, now – more than ever before – it is critical for consumers and manufacturers alike to use only extracts that have been scientifically proven to work via scientific research and published studies.
Euromed's branded CO2 supercritical saw palmetto extract, sold under the registered name of Prosterol®, has been the subject of an important recent study. The study, which was just published on April 21st, 2016 by DovePress, Research and Reports in Urology, is a mechanism of action study of Prosterol® versus an original prescription drug standard for treating enlarged prostate in men: a drug called finasteride.
The study is entitled "Determination of the potency of a novel saw palmetto supercritical CO2 extract (SPSE) for 5α-reductase isoform II inhibition using a cell-free in vitro test system." In this study, Euromed's extract, Prosterol®, was found to work in the same way and just as well as finasteride,1 and just as well as another well known saw palmetto extract that is made with the harsh solvent, hexane. 2, 3, 4, 5
This offers numerous benefits: No Doctor's prescription is necessary to obtain a proven bioactive prostate health dietary supplement; it spares the expense of the medical practitioner's fees; it spares the high costs of prescription drugs; and, most importantly for health, it eliminates exposure to drug-related side effects.
The link to see the entire study is: http://www.dovepress.com/articles.php?article_id=26565
Prosterol®: Part of The New Euromed PhytoProof® Line of Standardized Extract Ingredients
Euromed has created a proprietary PhytoProof® process -- with its unique seal – which is a comprehensive course of action that includes extensive documented testing, with more than 20 laboratory tests for EACH batch, providing proof that each botanical extract is made correctly and in conformance with all the US FDA GMP requirements for identity, purity and potency. Manufacturers who include Euromed's ingredients, and consumers who ingest them, are assured that they are getting the correct species, with NO adulteration and NO contamination by heavy metals, pesticides, aflatoxins, or other microbes – AND with the correct plant chemistry that assures the product will work safely and effectively.
Joe Veilleux, General Manager of Euromed USA, states " It is our goal for everyone to know that they can 'BE SURE WITH EUROMED.' "
ABOUT EUROMED
Euromed supplies standardized botanical and herbal extracts and natural active substances for use in the dietary supplement, pharmaceutical, and cosmetics industries. By extracting the necessary chemicals, the company can guarantee that each batch of its extracts meets the same profile documented in clinical studies to be safe and effective. Euromed was founded 40 years ago; the company was recently acquired by The Riverside Company, with its US offices located in Presto, Pennsylvania. For additional information about Euromed's extracts, call 877-696-3960 or email BeSure(at)EuromedUSA(dot)com and visit http://www.EuromedUSA.com
References:
1.. Pais, P, Villar, A, Rull, S. Determination of the potency of a novel Saw palmetto supercritical (CO2) extract (SPSE) for 5α--reductase isoform II inhibition using a cell-free in vitro test system. Research and Reports in Urology. 2016:8, 1-9.
2. Scaglione F, Lucini V, Pannacci M, Caronno A, Leone C. Compari¬son of the potency of different brands of Serenoa repens extract on 5α-reductase types I and II in prostatic co-cultured epithelial and fibroblast cells. Pharmacology. 2008;82:270–275.
3. Habib FK, Ross M, Ho CK, Lyons V, Chapman K. Serenoa repens (Permixon) inhibits the 5α-reductase activity of human prostate cancer cell lines without interfering with PSA expression. Int J Cancer. 2005;114:190–194.
4. Giulianelli R, Pecoraro S, Sepe G, et al. Multicentre study on the efficacy and tolerability of an extract of Serenoa repens in patients with chronic benign prostate conditions associated with inflammation. Arch Ital Urol Androl. 2012;84:94–98.
5. Perry R, Milligan G, Anderson P, Gillon A, White M. Real-world use of Permixon in benign prostatic hyperplasia–determining appropriate monotherapy and combination treatment. Adv Ther. 2012;29:538–550.