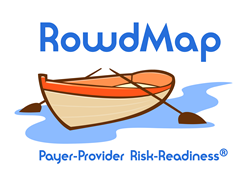 The value propositions for public data either disintermediate or innovate owning risk – either way, they can't be ignored.
Washington, DC (PRWEB) May 09, 2016
Joshua Rosenthal, PhD, Co-founder and Chief Scientific Officer or RowdMap, Inc. and Member of the The National Committee on Vital and Health Statistics (NCVHS) Data Access and Use Group, serves Health Datapalooza as co-chair of the Payer Track along with Jon Blum, Executive Vice President of CareFist and Former Principal Deputy Administrator of the Centers for Medicare and Medicaid Services (CMS); and Paul Wallace, MD, AcademyHealth Senior Scholar in Residence and Chief Medical Officer and SVP Clinical Translation of Optum Labs and Executive Director of the Care Management Institute at Kaiser Permanente. Health Datapalooza's Chair is Kavita Patel, MD, Brookings Institute and Former Director of Policy, The White House, and the Vice-Chair is Niall Brennan, Chief Data Officer, CMS.
The track will take place at the 7th Annual Health Datapalooza conference on May 8th to 11th, 2016 at the Grand Hyatt Washington in Washington D.C. http://healthdatapalooza.org/
Health Datapalooza is the gathering place for people and organizations creating knowledge from data and pioneering innovations that drive health policy and practice. The Health Datapalooza conference is hosted by AcademyHealth and the Department of Health and Human Services (HHS).
The Payer Track is entitled, "P0wning Your Risk: Public Data and Bottom Line Impact for Real World Payers, Plans and Risk-Owners," and is designed to help health care entities moving to value based care and entering risk arrangements. Owning risk is tough, but it's where the action is at. Once upon a time, plans had large group commercial populations with years of consistency and providers simply delivered services for a fee. But government programs like Medicare Advantage, Marketplace / Exchange and Medicaid, have populations changing every year, or even every month and providers managing a population's health over time. Changing populations and dynamic payment models may make it tough to predict and achieve member outcomes in a financially sustainable way precisely when providers are getting in the game to take on risk.
Public health data are providing solid case studies of achieving member health and happiness with sustainable financial models for all players in this new game. If you are managing risk, considering taking on risk, or investing in or providing products or services to anyone bearing risk, camp out in these sessions to learn how to use public data and internal resources to: effectively leverage analytic approaches to manage risk, accurately assess risks and project costs and effectively align providers and incentivize care delivery.
The Payer Track is composed of seven sessions dedicated to the value public data brings payers and risk owners by: optimizing population health and containing costs; designing and curating a pay-for-value ready network; facilitating payer and provider partnerships for new care delivery; coordinating care and sharing risk between health plans, states and CMS; projecting and managing costs, risk and disease burden; aligning strategy and delivery with member outcomes and experience; and transforming delivery systems, measurement and payment models.
The seven sessions are entitled: "Finding Untapped Value Through Sharing and Use of Multi-Sector Data"; "Designing Networks to Create Value-Based Wins for both Payers and Providers Using CMS Benchmark Data"; "Banking on Disruption: New Delivery Models as Competitive Advantage in a Pay for Value World"; "How States and Others Are Using Medicare Data to Manage Populations"; "Social Determinants and What to Do with Them: Improving Cost Projections and Nailing Resource Allocation"; "From Policy to Warehouse to Bedside: Using Public and Private Data to Improve Triple Aim Goals"; and "How States are Using New Data Sources for Systems Transformation."
RowdMap, Inc. will also be participating at Health Datapalooza in other ways. Laura Sandman, Market Operations at RowdMap, Inc. will be featuring RowdMap, Inc.'s work with payers and providers moving to value based care in Health Datapalooza's Innovation Showcase on the Main Stage with AcademyHealth, the Aetna Foundation and Midas+, A Xerox Company. Ashley Distler and Bryant Hutson, Senior Client Strategists at RowdMap, Inc. will be speaking at an exclusive breakfast event on RowdMap, Inc.'s work in 48 states covering over 100MM patients and providers using public health data. Joshua Rosenthal, PhD, Co-Founder and Chief Scientific Officer at RowdMap, Inc. will moderate a session on creating a virtuous cycle of public and social good and market value with CareFirst, CareMore - An Anthem Company, and Health Care Service Corporation, which operates the Blue Cross and Blue Shield plans in Illinois, Montana, New Mexico, Oklahoma and Texas.
"The value propositions for public data either disintermediate or innovate owning risk – either way, they can't be ignored," said Joshua Rosenthal, PhD, Co-Founder and Chief Scientific Officer at RowdMap, Inc.
Those interested in learning more are encouraged to contact RowdMap, Inc. directly or visit RowdMap, Inc. at Booth #30 during the 2016 Health Datapalooza Conference on Monday and Tuesday, May 9-10, 2016 at the Grand Hyatt Washington in Washington D.C.
About RowdMap, Inc.:
An Ernst and Young EY Entrepreneur Of The Year® winner, RowdMap's Risk-Readiness® benchmarks help health plans, physician groups, and hospital systems identify, quantify, and reduce no-value care that physicians deliver—a central tenet of successful pay-for-value programs.
Through practice pattern and referral analysis, RowdMap's benchmarks identify the health care entities that manage unwarranted and unexpected variation in care. This variation leads to more than $850 billion in no-value care annually. Payers and physicians use RowdMap's physician and population health benchmarks to create strategies that put these highest performing physicians at the center of networks and then design products, organize clinical programs, and coordinate sales and marketing around them. RowdMap's platform comes preloaded with benchmarks for every physician, hospital, and zip code in the United States—no IT integration required. RowdMap's Risk-Readiness® Platform works across all market segments and has significantly larger returns than traditional medical economics approaches.
For more information, please visit http://www.RowdMap.com