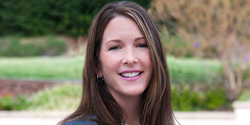 Los Angeles CA (PRWEB) May 16, 2016
The Wilshire Group, a leading healthcare consulting firm, has named Jennifer Esterbrooks as Director of Health Information Services. In this expanded role, Jennifer will lead the company's health information services development and the progressive alignment of its HIS operations and technical expertise.
"Jennifer brings a uniquely insightful perspective to HIS, drawn from her substantial experience leading health information services in facilities of all sizes," said Hank Smither, Managing Partner of The Wilshire Group. "We are thrilled to have her lead Wilshire forward in this critical area."
Jennifer's experience includes over 15 years with large academic medical centers, multi-facility health systems, physician owned practices, pediatric hospitals and community hospitals, where she served as a director of health information services in multiple settings. Her oversight has included facility and professional coding, clinical documentation improvement/integrity, regulatory and reimbursement education, release of information, Joint Commission prep, ICD-10 project oversight, transcription and record analysis/scanning.
"Working with some of the most talented HIS and Revenue Cycle experts in the industry, I am excited about expanding our HIS services knowing that Wilshire has the experience and strength to provide progressive, results-driven, quality services," said Esterbrooks. "We and our clients share the common goal of strengthening Revenue Cycle processes to deliver high-quality care and appropriate reimbursement for services provided."
Jennifer received her BA in Health Information Services at The College of St. Scholastica. She participates in the local chapter of AHIMA and serves as an advisory board member for her Alma mater. Jennifer resides in Duluth, Minnesota.
ABOUT THE WILSHIRE GROUP
The Wilshire Group is a healthcare consulting company that helps hospitals and health systems optimize their health information and financial operations, with a focus on Revenue Cycle Management.
Wilshire's consulting services and operational solutions cover the full spectrum of the revenue cycle from patient access to claim denials, as well as all aspects of health information management and clinical documentation integrity.
Wilshire's team members average over 25 years of revenue cycle experience and over 7 years with Epic build and re-design. The company also provides best practice strategic design, project management, training, mentoring, application and workflow optimization, claim audits and net reimbursement improvements.
For more information, visit http://www.thewilshiregroup.net.