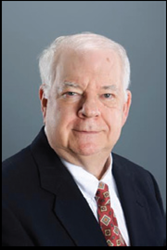 We receive much satisfaction in resolving our clients' tax problems the right way the first time..
Exton, PA (PRWEB) May 11, 2016
Frank Haarlander, an Exton PA CPA who specializes in resolving IRS tax debt and audit problems for individuals and business owners, received the American Society of Tax Problem Solvers' (ASTPS) Top Practitioner Award for his exceptional achievements at the ASTPS's 2016 Tax Problem Resolution Spring Conference. The ASTPS is a national not-for-profit organization of tax professionals who specialize in representing taxpayers before the IRS.
Mr. Haarlander has been an active member of ASTPS since 2010 which has further added to his high level of skills, knowledge and professionalism in the area of tax representation in order to better serve his clients.
This three-day program was attended by some of the country's leading attorneys, CPAs, and Enrolled Agents discussing techniques used to resolve their clients' tax problems as well as new IRS administrative rules. Mr. Haarlander said "This annual conference is a great learning and networking forum as its participants share the challenges they faced when dealing with the IRS and the strategies they implemented to successfully negotiate favorable settlements with the IRS for their clients."
Frank Haarlander is a CPA who has an MBA and a Masters in Tax degree. He is also a member of the PA Institute of CPAs, PA Society of Tax Professionals & Accountants, and the National Society of Accountants. His firm, Keystone Financial Solutions, P.C., offers premier tax resolution services and specializes in solving IRS tax debt problems for individuals and business owners and representing taxpayers when audited by the IRS and state taxing authorities. The company's telephone number is (610) 594-2601 and its website is http://www.stopmytaxproblems.com.
For an informative interview, call Frank Haarlander at (610) 594-2601.