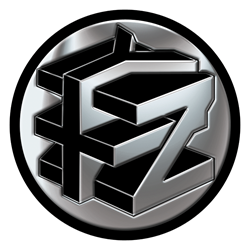 You can see the part in 3D and make changes without having to re-draw the part
Englewood, FL (PRWEB) May 11, 2016
Sheet metal fabrication software supplier Merry Mechanization (Merry Mech.) offers GEMS for 3D modeling and editing in its industry-leading SMP/IS application. The software can display 3D images of parts, allowing operators to edit dimensions and details. In addition to making changes in the flat sheet metal parts, operators can add 3D elements such as flanges, input key characteristics and unfold the part for punching or cutting. GEMS makes it easy to change existing parts or add 3D shapes.
According to a representative from Merry Mech., a key advantage of the 3D modeling capabilities is allowing operators to visualize a part in 3D and edit characteristics such as the overall length or radius of a corner. The representative also says, "You can see the part in 3D and make changes without having to re-draw the part." Operators can select the characteristic they want to change, input the corresponding edits, and see the image of the changed part. They can then save the part in the library, either replacing the old part or creating a new part under a new reference.
In addition to editing flat sheet metal parts in 3D, operators can add vertical elements such as flanges or create flaps that will bend up to create an enclosure. They can create the images in 3D by adding sides to a base, specifying the material thicknesses and dimensions. Once they have the final 3D image, they can add a bending radius and unfold the design. The software calculates the dimensions of the flat sheet and displays the shape, ready for punching or cutting. Operators can also call up or draw a flat shape and fold it into a 3D design. The interface is intuitive and the easy-to-use menu system guides the operators to the results they want to achieve.
About Merry Mechanization
With the 3D editing feature, GEMS in SMP/IS, Merry Mech. offers a complete CAD/CAM software solution with nesting that will increase speed and accuracy when programming sheet metal parts. In addition to the software itself, Merry Mech. offers unparalleled customer service, technical support and training. SMP/IS with GEMS operators can design and change parts quickly and helps sheet metal fabricators increase operational efficiency.