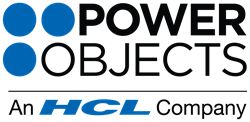 With PowerNurture you can really put your marketing on auto-pilot.
Minneapolis, MN (PRWEB) May 09, 2016
PowerObjects, an HCL Company, has recently released the new PowerNurture add-on for Microsoft Dynamics CRM. This tool allows users to easily create drip campaigns that branch down different paths based on the actions of campaign recipients. The tool is designed to help companies further automate their campaigns in CRM.
"With PowerNurture you can really put your marketing on auto-pilot," says Dean Jones, Senior Vice President at PowerObjects. "You can set up specific branches for people to go down based on their actions throughout the campaign. So if I send an initial email and they click, I send them down one path. If they don't, I send them down another path. It can be as simple or complex as you want."
The add-on allows you to set up nurture campaigns that automatically send out emails, surveys, and SMS messages, trigger phone calls, notify CRM users, run workflows, remove from marketing lists, and much more. It works by combining "wait," "check," and "action" steps throughout the campaign.
PowerNurture also works in tandem with other PowerPack add-ons for marketing automation by PowerObjects, such as PowerEmail, PowerMailChimp, PowerSurveyPlus, PowerWebForm, and more.
With the nurture automation designer, users have a simple visual representation of branching paths that make it easy to build out drip campaigns. No coding is necessary to use the tool.
"One of the great things about PowerNurture is it doesn't actually cost any additional money," says Jones. "All you need are the other PowerPack solutions."
PowerNurture is one of thirty-one add-ons that PowerObjects has developed to enhance Microsoft Dynamics CRM functionality. Like all PowerPack add-ons, PowerNurture is available for download on the PowerObjects website.
About PowerObjects, an HCL Company
PowerObjects, an HCL Company, is a leader in delivering Microsoft Dynamics CRM solutions through unparalleled offerings of service, support, education, and add-ons. Winner of the 2015 Microsoft Dynamics CRM Cloud Partner of the Year, PowerObjects has built an unmatched team of CRM experts that help organizations increase productivity, streamline business processes and build better relationships.