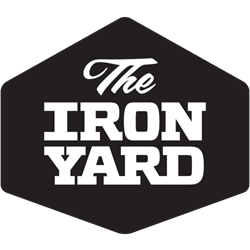 Salt Lake City, Utah (PRWEB) May 09, 2016
The Iron Yard, one of the world's largest and fastest-growing code schools, and the Utah Technology Council today announced a partnership to provide $3,000 scholarships to all students who enroll in one of the 12-week immersive courses at the code school's Salt Lake City campus before Nov. 1. The partnership aims to encourage more people to pursue careers as software developers and strengthen the talent pool for Utah's more than 5,000 technology companies.
The strong demand for developer talent in Salt Lake City is highlighted in the results of the Utah Technology Council's 2015 Annual Engineering Workforce Data Survey (4th Quarter), which found that 95 percent of companies surveyed are looking to hire software developers. Furthermore, 75 percent of companies say that they have a hard time finding qualified candidates, with 70 percent looking out of state to recruit tech talent. The full results of the survey will be released later this month.
"To keep Utah's tech ecosystem healthy and vibrant we need to double-down on our efforts to increase the pipeline of tech talent in the state. Our partnership with The Iron Yard fits well with our top priority - to promote the development of qualified talent to meet the current and future workforce demands in the state," said Richard R. Nelson, President and CEO of the Utah Technology Council.
The Utah Technology Council scholarship will be available to every student who enrolls in one of The Iron Yard's 12-week immersive courses on the Salt Lake City campus before Nov. 1. Students will be awarded $3,000 toward the cost of tuition. In the future, The Iron Yard and Utah Technology Council will explore additional opportunities for ongoing collaboration including working together to host events, lectures and networking opportunities. For more information, anyone interested in the Utah Technology Council scholarship and enrolling in an upcoming course at The Iron Yard, can visit, https://www.theironyard.com/locations/slc.html.
"The Iron Yard's immersive courses are designed to train students with the specific skills Salt Lake City employers are looking to hire for at an accelerated pace," said Garrett Clark, Salt Lake City Campus Director for The Iron Yard. "Employers have a huge need for local tech talent and we are thrilled to be working with the Utah Technology Council to help students start their journey toward a rewarding, lifelong career in tech."
The Iron Yard's Salt Lake City campus opened in 2015 and is currently offering courses in Front-End Engineering, Back-End Engineering and Mobile Engineering. Prospective students can apply for upcoming courses at this link. For additional information on The Iron Yard's Salt Lake City campus and upcoming events, please visit the local Meetup page.
About The Iron Yard
The Iron Yard is one of the world's largest and fastest-growing code schools. It exists to create real, lasting change for people, companies and communities through technology education. The school offers full-time programs in Back-End Engineering, Front-End Engineering, Mobile Engineering, Design and Data Science. The Iron Yard's locations include 21 campuses in the U.S. and one in the U.K. For more information, visit theironyard.com.
The Utah Technology Council
The Utah Technology Council is the state's premier trade association for over 5,000 high tech and clean tech companies, representing nearly 10 percent of the state's total payroll. Members join UTC to Connect, Learn and Thrive! For more information visit: utahtech.org. Contact: Jonathan Jackson, Chief Operating Officer, Utah Technology Council, jjackson(at)utahtech(dot)org or (801) 568-3500.