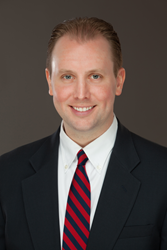 The takeaway here is that when a relative dies, "take a deep breath and don't rush to any conclusions
Williamsburg, VA (PRWEB) May 10, 2016
The unexpected death of rock star Prince shocked and saddened fans across the world, but the turmoil surrounding the disposal of his assets offers valuable lessons about estate planning, according to Will Sleeth, a partner in national law firm LeClairRyan's Williamsburg office who also leads the firm's Estate and Trust Litigation team.
"First, the most unusual factor is that no will or trust has been found," Sleeth writes in a recent blog, 3 Strange Things About Prince's Estate. His post appears at Estate Conflicts, which focuses on disputes involving wills, trusts, guardianships, and celebrity estates.
"What makes this so unusual is that Prince is…quite familiar with legal disputes and has apparently had extensive dealings with attorneys over the years, especially with respect to copyright infringement actions," he adds. "So I think it's quite possible that a will or trust could surface in the future."
The lesson here, Sleeth advises, is to "make sure that you have an estate plan in place" and "make sure that it's kept in a safe place where someone can find the originals (or at least a copy)." If Prince had entrusted even a copy of his estate plan to one of his attorneys, a financial advisor, a business manager, the administration of his estate could have proceeded much more smoothly, Sleeth notes.
Then there's the claim by Prince's sister, Tyka Nelson, that the entertainer did not have any written estate plan. "This claim was made a mere five days after Prince died," writes Sleeth. "There is practically no way that Nelson could have conducted a good faith assessment in a mere five days as to whether Prince truly died intestate."
The takeaway here is that when a relative dies, "take a deep breath and don't rush to any conclusions," he counsels. "Relatives should conduct a cooperative, transparent, and above-board search of the decedent's residence and other locations where the decedent could have maintained personal property. Many states provide for a waiting period for the qualification of an administrator, in order to avoid a race to the courthouse among prospective administrators seeking to obtain control and standing to gain an administrator's fee."
The third unusual aspect is the fact that Nelson reportedly stormed out of a family meeting after Prince's death, during a discussion about the division of his assets, Sleeth says. According to one account, Nelson believed that she was entitled to take more than her half-siblings, notwithstanding Minnesota's intestacy scheme that provides otherwise.
"While we can find amusement in Nelson's chutzpah, it is not unusual for some family members to try to hold meetings like that where they attempt to sweet-talk their relatives into dividing up an estate or distributing certain assets even though the will/trust or statutory intestacy scheme provides otherwise," Sleeth writes. "But families court trouble when one family member seeks to remove personal property from the decedent's residence despite what the terms of his estate plan may provide for."
That's why it's important for executors/administrators to move quickly upon the passing of the decedent and to secure his residence, and personal property outside of the residence, he counsels. Frequently, this will mean calling a locksmith as soon as possible to change the locks on the residence to prevent relatives with keys from accessing it, according to Sleeth.
"Given what we've learned about Prince's family in the last week or two, I would imagine that if a will or trust comes to light, there will be even more drama," predicts Sleeth. But some careful planning beforehand may have helped to avoid that kind of controversy.
To read the full blog post, visit http://estateconflicts.com/3-strange-things-about-princes-estate/.
About LeClairRyan
As a trusted advisor, LeClairRyan provides business counsel and client representation in corporate law and litigation. In this role, the firm applies its knowledge, insight and skill to help clients achieve their business objectives while managing and minimizing their legal risks, difficulties and expenses. With offices in California, Colorado, Connecticut, Delaware, Georgia, Maryland, Massachusetts, Michigan, Nevada, New Jersey, New York, Pennsylvania, Texas, Virginia and Washington, D.C., the firm has approximately 390 attorneys representing a wide variety of clients throughout the nation. For more information about LeClairRyan, visit http://www.leclairryan.com.
###
Press Contacts: At Parness & Associates Public Relations, Bill Parness, (732) 290-0121, bparness(at)parnesspr.com