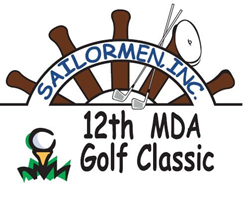 Miami Lakes, FL. (PRWEB) May 09, 2016
Sailormen Inc., Popeyes Louisiana Kitchen, and the Muscular Dystrophy Association will host the 12th Annual MDA Golf Classic on May 12th. The event will raise critical funds to save and improve the lives of kids and adults with muscular dystrophy, ALS and related life-threatening diseases that severely weaken muscle strength and mobility.
"Each year, I'm proud that Sailormen/Popeyes employees, customers and business partners come together to offer their unyielding support for such a worthy cause. The MDA Golf Classic brings the community together to help raise significant funds that will help MDA provide its families with the critical resources they need to live longer and grow stronger," says Sailormen Inc. Chairman Bob Berg. "With last year's golf tournament, combined with what the stores raised with our "Appetite for a Cure" campaign, we donated more than $726,945 to MDA, and we hope to make each year more successful than the last."
The Sailormen Inc., Popeyes Louisiana Kitchen Golf Classic will celebrate its 12th anniversary this year on May 12th in Miami Lakes, Florida. The popular charitable golf tournament will be held at Don Shula's Hotel and Golf Club in Miami Lakes, FL. The golf tournament includes prizes for Hole-in-One, Closest-to-the-Pin, and Longest Drive. As is a tradition, the refreshments will be flowing on the course and a great menu of Popeyes food will be served for lunch.
"MDA is grateful for 12 years and over $5 million in support from Sailormen, Inc. Popeye's Louisiana Kitchen that continues to go above and beyond, year after year, to bring strength, independence and life to the individuals we serve," said MDA Director of Business Development Regina Morales. "We are looking forward to what is sure to be a fun, inspiring and successful event that will help raise funds to provide families affected by muscle-debilitating diseases with the care they need today, while helping to make tomorrow free from the diseases themselves."
Sailormen Inc. is one of the largest domestic franchisee of Popeyes Louisiana Kitchen restaurants, with 132 locations in seven states. The company has raised more than $5 million for MDA since 2002. For more information about the MDA Golf Classic or MDA's local services, please contact Regina Morales at (561) 742-3748 or rmorales(at)mdausa(dot)org.
About MDA
The Muscular Dystrophy Association is the world's leading nonprofit health agency MDA is leading the fight to free individuals — and the families who love them — from the harm of muscular dystrophy, ALS and related muscle-debilitating diseases that take away physical strength, independence and life. We use our collective strength to help kids and adults live longer and grow stronger by finding research breakthroughs across diseases; caring for individuals from day one; and empowering families with services and support in hometowns across America. Learn how you can fund cures, find care or champion the cause at mda.org
Learn more about MDA's mission by watching this video. Visit mda.org and follow us at facebook.com/MDAnational and @MDAnews.