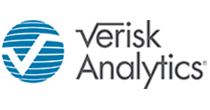 Jersey City, NJ (PRWEB) May 09, 2016
Rising Tide Capital is pleased to announce that Verisk Analytics (Nasdaq:VRSK), a leading data analytics provider, has made a significant contribution to support Jersey City's third Local Living Economies Summit. This event brings together thought leaders from around the country to discuss our local economic ecosystem and its impact on businesses, large and small.
Held May 12 at the MacMahon Student Center at Saint Peter's University, the Local Living Economies Summit aims to stimulate solutions that address economic inequality by driving local stakeholders to commit to building a more inclusive local economy. Featured panelists and speakers include Matt Stinchcomb, co-founder of Etsy; Erin Sanborn, executive director of the Story of Place Institute; Omeed Sathe, head of impact investments at Prudential Financial; and the Honorable Mayor of Jersey City, Steven Fulop.
Hosted by Rising Tide Capital, the Ignite Institute at Saint Peter's University, and the Local Economy Working Group, the all-day event brings together the entire ecosystem of the local economy—government, business development organizations, anchor institutions, nonprofit organizations, entrepreneurs, and businesses, large and small.
Through a series of workshops grounded in the principles of localism, the goal of the conference is to stimulate practical solutions to which attendees can commit to create an economy that is fair and equitable for all.
"We commend the organizers for convening the summit," said Patrick McLaughlin, senior vice president of Corporate Social Responsibility at Verisk Analytics. "When thoughtful people share ideas and collaborate on solutions, good things always follow."
Headquartered in Jersey City, N.J., Verisk Analytics is a leading data analytics provider serving customers in insurance, natural resources, healthcare, financial services, government, and risk management. Verisk operates in 23 countries and is a member of Standard & Poor's (S&P) 500 Index. In 2015, Forbes magazine named Verisk Analytics to its World's Most Innovative Companies list and, in 2016, to its America's Best Large Employers list.
"The support of an international institution like Verisk to an initiative that addresses the needs of the community where it is headquartered is exactly what the Local Living Economies Summit is all about—sharing resources to make our city better for all of its constituents," said Rising Tide Capital CEO Alfa Demmellash. "This will be our third summit, and my hope is that we begin the process of actually creating an 'inclusive economy' right here in Jersey City. This can happen only when each layer of our economic ecosystem is operating optimally. There is no flourishing economy without businesses of all sizes buying and selling from each other. This is why the support of innovative organizations like Verisk is so critical."
If you would like to be a part of the conversation, follow Rising Tide Capital on Twitter and Facebook and join the conversation using hashtag #LLESummit.
About Rising Tide Capital
Rising Tide Capital is a nonprofit organization whose mission is to assist struggling individuals and communities to build strong businesses that transform lives, strengthen families, and build sustainable communities. For more information, visit http://www.risingtidecapital.org.