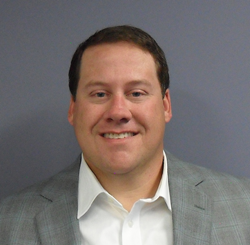 This is a natural extension of our business and reflects the growing demand for advanced practitioners from healthcare organizations across the country
St. Louis, MO (PRWEB) May 11, 2016
PracticeMatch, a healthcare recruitment services firm from St. Louis, MO and first-time exhibitor at the American Association of Physician Assistants (AAPA) annual conference, will present career resources to attendees, including a brand new advanced practitioner profile database to be used by healthcare institutions to locate and recruit qualified candidates to fill open positions.
"This is a natural extension of our business and reflects the growing demand for advanced practitioners from healthcare organizations across the country," said Mike York, COO of PracticeMatch. "The new AP database will enable in-house recruiters to streamline their recruiting activities and reach in-demand, qualified candidates and AAPA is the perfect venue to introduce it for the first time".
PracticeMatch has helped physicians find their perfect employer match for more than 20 years, and now that free service is extended to advanced practitioners who are encouraged to subscribe by creating a free, confidential and professional profile searchable by hospitals and practices from across the country. Furthermore, APs will be able to apply online to more than 2,500 job listings. "We know that we can be instrumental in every career stage of these highly valued medical professionals," continued COO Mike York.
To learn more about PracticeMatch resources for advanced practitioners, email us at apmatch(at)practicematch(dot)com. Please visit PracticeMatch at AAPA Booth #402 in San Antonio, TX on May 16-17, 2016.
About PracticeMatch
PracticeMatch assists health care organizations around the country with finding physicians and other medical professionals to fill needs within their communities. For over 20 years, PracticeMatch is the number one provider of physician data and services to in-house physician and healthcare recruiters. PracticeMatch offers a complete line of sourcing tools, including a world-class physician database, online job board, consulting services and a full-scale data management and tracking system. More information can be found at https://www.practicematch.com.