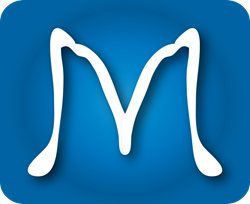 MINGO going live marks the launch of a billion dollar idea for husband and wife founders, Joe and Dee Arthur.
Mullingar, County Westmeath, Ireland. (PRWEB) May 10, 2016
Paul Scholes has encouraged his legion of football fans to register to be the first to download the MINGO app which is supporting I.A.A. via http://www.MingoMe.com MINGO confirmed Irish Autism Action as its new charity partner at a launch at the National Concert Hall in Dublin, Ireland on the night of World Autism Day, Saturday, April 2nd, 2016 when blue lighting was shone directly on the historical building as a sign of global solidarity on the United Nations-backed day. MINGO is donating a percentage of all purchases to Irish Autism Action. Inspect: https://twitter.com/Irishautism/status/716351712060182529 and https://twitter.com/mingochatapp/status/729577915654930433
Recently knighted, Sir Tony McCoy OBE, took to his verified Twitter account to support the new charity partnership. Inspect: https://twitter.com/AP_McCoy/status/727893056268210181
Irish celebrity, Keith Barry, has created a MINGO themed video, featuring his mentalist abilities, that is expected to go viral: Inspect: https://youtu.be/GjG2viNDyBo and https://twitter.com/KeithpBarry/status/719522316703690752
"I am delighted that MINGO has chosen our charity to benefit from the launch of this new worldwide app," asserted Irish Autism Action, C.E.O., Kevin Whelan. http://www.autismireland.ie/ "Currently in Ireland, 46,000 people have an autism diagnosis and I.A.A. has established that for every person diagnosed, 5 other people are impacted by the diagnosis. Therefore, in Ireland every morning, 276,000 people wake up knowing that autism will be part of their journey that day. The donations from MINGO will have the capacity to change lives. We provide home-based support to families in crisis at a cost of €20 Euro per hour. It is these families that MINGO wishes to support. On behalf of all associated with I.A.A., we congratulate MINGO on its wonderful innovative app and sincerely appreciate its generosity in supporting us."
MINGO going live marks the launch of a billion dollar idea for husband and wife founders, Joe and Dee Arthur, who live in County Westmeath in Ireland with their 4 children aged 18, 15, 4 and 2. Joe was a school teacher before moving into entrepreneurship and Dee is an entrepreneur and qualified Emergency Medical Technician, E.M.T.
"Over the years, I have been a great admirer of the work of Irish Autism Action. 1 in 100 people in Ireland live with autism. Since 2001, I.A.A. has been assisting thousands of members through 33 groups and 13 specialist schools for children growing up with the condition. Imagine that in 2016, according to the United Nations, 80% of adults living with autism are unemployed. I.A.A. is changing attitudes on a grand scale," explained MINGO, C.E.O., Joe Arthur. "50 billion messages are sent daily and this is the world's first-to-market contact-centric messenger app. In plain English, we have invented an aggregator allowing you to combine chat applications into one single feed. MINGO funnels chat messaging into one location. In other words, all of your social media messages will enter the app allowing you to reply from the app back to the source. It is a major breakthrough and there is nothing else available that works like it. Strategic partnerships we have tirelessly developed will display the app to 37 million people over the course of the next 12 months. MINGO was ahead of every other messaging type app before today and takes up very little space on devices, which is great news for app users. It is a privilege that our company can help support the work of Irish Autism Action."
In February 2016, Joe and Dee won investment support from the Irish Government's Enterprise Ireland Competitive Feasibility Fund Midlands and Mid East evaluation panel at Enterprise Ireland's Midlands Regional Offices in Athlone, County Westmeath, Ireland. "I have always loved management and leadership and the buzz business provides," expressed MINGO, C.O.O., Dee Arthur. "I have a burning desire to help people and MINGO virtually brings the world together. We have an influential world-class team in the background in Europe and the United States."
"Winning the Enterprise Ireland Competitive Feasibility Fund is a reflection of the potential we see with MINGO to fulfill a market need that is currently being underserved and undervalued," commented Enterprise Ireland Eastern and Midlands Regional Department, Regional Development Executive, Mark Atterbury. "Our expectations with fund winners is demanding; to see the company grow rapidly through export revenue and job creation is the ultimate goal, and this feasibility fund helps support the business achieve an investment-ready offering. We look forward to supporting MINGO on its journey to success."
MINGO, the unique messaging app, is being made available for free in 155 countries. Paid versions will help support families affected by autism through Irish Autism Action.
Background:
MINGO was established in 2015 in Ireland, one of the technology capitals of the world, to invent an app to help people message in a simpler way across all devices and platforms. Today we celebrate our official launch day. Join our waiting list to become the first to download MINGO on any device: http://www.MingoMe.com