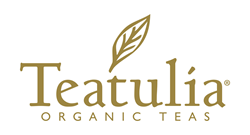 Denver, CO (PRWEB) May 10, 2016
After almost seven years as Director of Marketing and Product Development, Teatulia Organic Teas' own Chris Olsen will become the company's first Chief Operating Officer.
"Chris has spent much of the last decade helping us grow Teatulia from a start-up tea company into one of the world's fastest-growing international tea brands," says the company's Co-Founder and CEO, Linda Appel Lipsius. "We're thrilled that Chris will be taking a larger role at Teatulia."
As Director of Marketing and Product Development, Olsen managed all formal marketing duties as well as product development, sourcing, and the company's bulk sales channel. He was directly involved in the formulation of several of Teatulia's products that took home North American Tea Championship (NATC) and Specialty Food Association sofi™ Awards, including: Lemongrass Herbal Tea (1st Place Herbal Blended/Flavored, NATC 2012 and sofi™ Silver 2011), Hibiscus Berry Iced Tea (1st Place Herbal Iced Tea, NATC 2013), and Black Tea (2nd Place Single Origin, NATC 2014). Olsen also spearheaded the company's packaging update, which led to a globally recognized iF Packaging Design Award in 2014 for innovative product packaging. Teatulia's revolutionary eco-canister packaging is made from 100% compostable or recyclable materials, with lightweight paper components made from a percentage of post consumer waste, and tea bags free of excess packaging like strings, tags, and staples. Under Olsen's watch, Teatulia was also named as one of Forbes' Top 25 Innovative Consumer Brands in 2015.
"I've worn a lot of hats and have been involved in everything from marketing to sales to operations," explains Olsen. "It's been rewarding to be part of a growing company that has found success in its commitment to sustainability and social responsibility. I look forward to continuing the growth, always keeping Teatulia's core values and mission in mind."
The role of Chief Operating Officer (COO) is a new one for Teatulia. As COO, Olsen will hand off the day-to-day marketing duties to Teatulia's growing marketing and sales teams to focus on managing the operations of the company as well as overseeing the growth of the brand and development of new products and sales channels.
Olsen comes from an advertising-rich background, working on brands such as Minute Maid, Miller-Coors, and Coca-Cola. Prior to joining Teatulia, he was a Vice-President at Pure Leaf Naturals, where he directed marketing campaigns for Aviva Yerba Mate and the Sweet Earth brand of stevia. Olsen earned his BA from Colorado State University and his MS in Marketing from the University of Colorado at Denver.
About Teatulia Organic Teas:
Teatulia sources its teas and herbs directly from its own USDA-certified organic garden in Northern Bangladesh and other like-minded gardens. The teas are cultivated using only natural farming methods, and garden-direct sourcing means the teas don't sit in long-term warehouse storage or wait around to be blended by a third party. This results in great-tasting teas that are better for the land, its people, and the environment. Started in 2000 to give back to the local community, the Teatulia Gardens were established as an enterprise that would give the people a living wage while protecting and strengthening the environment. The Teatulia cooperative, or the KS Foundation, was launched to provide a bright future for the Bangladeshi community. The cooperative has created innovative education, health, and cattle-lending programs for the people working in the garden and surrounding areas. All sales of Teatulia Organic Teas contribute to the cooperative's mission, helping to better the lives of men, women, and children in the community while rebuilding the local ecosystem. Teatulia is mindful of how its actions impact worldwide communities and actively supports ethical organizations like the Whole Planet Foundation, Rainforest Alliance, and B Corporation. Teatulia Organic Teas are available at specialty food and grocery stores, fine-dining restaurants, colleges and universities, and hotels. The teas are also available online at http://www.teatulia.com. For more information, call 1.888.860.3233 and like Teatulia on Facebook.
CONTACT
Angela Pellegrini, Marketing Manager, 303.433.2980 x304, angela(at)teatulia(dot)com