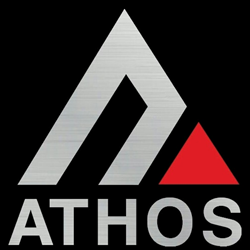 Irving, Texas (PRWEB) May 10, 2016
Innovative Surveillance Solutions, LLC is taking the next step with their growing off-duty, security management, and mobile technical surveillance company, forming ATHOS. The new name will give them a new platform to provide improved corporate security outsourcing solutions and services. They will be joined by two thoroughbreds in the security industry: Richard "Rick" Powers and Jeff Sweetin.
Rick Powers will take over as the President of ATHOS and is extremely well-respected in the industry. He previously served as the Vice Chairman of the Energy Security Council, bringing impressive credibility and experience to the ATHOS team. Rick was also formerly the Special Agent in Charge of the Houston FBI Office, the former Director of Enterprise Security at the Williams Companies, and the former VP of Security for Occidental Oil and Gas Corporation - Americas, boasting a diverse background. He is also the former Assistant Director of the FBI in Washington, D.C. Rick is a former prosecutor and civil attorney, and will be instrumental in leading the company during this time of rapid growth and expansion across the country.
Jeff Sweetin will be serving as the Executive Director of Operations, taking over all of the company's law enforcement operations. He has a history of building relationships and task forces with police departments nationwide and is the former Director of Training for the DEA's International Training academy in Quantico. Jeff also boasts a diverse and impressive background, formerly the Special Agent in Charge of the DEA in Denver, the Director of Security of Encana, Regional Security Manager for Anadarko Petroleum, and as a member of the Arlington Virginia Police Department SWAT team and plain clothes investigation team. He is a Certified Protection Professional (CPP) and extremely well respected leader. Jeff brings decades of invaluable experience in the security, surveillance, and law enforcement industries. He holds an MA from the University of Virginia and a BS in Criminal Justice from Towson University.
Ben Poch, COO of ISS commented, "Rick and Jeff represent the best in the industry and we could not be more honored to have them join the team. The experience they bring as former law enforcement leaders and heads of security for some of the largest energy companies in the world will be a major benefit for both ATHOS and our clients. We look forward to continuing our rapid growth with these two amazing leaders by our side."
Led by these accomplished professionals, ATHOS will continue to be the fastest growing security company in the U.S., as featured in Inc. Magazine, expanding their reach even further to provide cutting-edge services to companies and corporations nationwide.
Formerly known as ISS, ATHOS is an innovative corporate security outsourcing company providing custom solutions to clients nationwide. The company is led by seasoned industry experts, bringing impressive experience and insight to their operations across the country. To learn more about ATHOS, visit their website today: http://www.athosgroup.com.