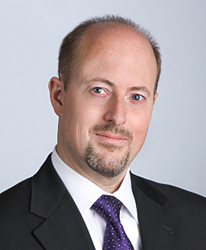 We are always trying to find new ways to provide creative and top-notch legal services while reducing the costs and risks associated with eDiscovery
Rochester, NY and Chicago, Il (PRWEB) May 10, 2016
D4, a leading provider of eDiscovery and managed services, announced today that it has entered into a managed services agreement with Perkins Coie LLP, one of the largest law firms in the United States.
Through a Managed Services Agreement with Perkins Coie, D4 will provide the firm and its clients immediate access to the latest and most advanced legal services technology, people and infrastructure, including data reduction, processing, analytics and predictive coding solutions, both in the U.S. and in D4's new service center in Shanghai, China.
The volume of electronically stored information continues to grow unabated, and the tools and technology needed to securely store and manage that information often evolves at a pace that makes keeping up with advances an economic impossibility for law firms and their clients. Through its managed services arrangement with D4, Perkins Coie will have all the advantages of a sophisticated, accessible eDiscovery and litigation support team with the best and latest tools and technology, at a predictable price.
Geoffrey Vance, Perkins Coie Litigation Partner and Firmwide Chair of the firm's eDiscovery Services & Strategy Practice, expressed excitement with his group's new relationship with D4. "We are always trying to find new ways to provide creative and top-notch legal services while reducing the costs and risks associated with eDiscovery." He added, "our managed services relationship with D4 allows us to accomplish our goals by pairing state-of-the-art technology with custom, cutting-edge strategies."
D4 CEO and founder John Holland noted that "it is especially satisfying to be selected by a firm as sophisticated in information governance as Perkins Coie." Mr. Holland said "our service center in Shanghai proved to be an advantage for D4, as many Perkins Coie clients and attorneys require the ability to host data on secure servers located in the People's Republic of China."
About Perkins Coie and its eDiscovery Services & Strategy Group
Founded in 1912, Perkins Coie has more than 1,000 lawyers in 19 offices across the United States and Asia. The firm provides a full array of corporate, commercial litigation and intellectual property legal services to a broad range of clients, from FORTUNE 50 corporations to small, independent startups, as well as public and not-for-profit organizations. It has been named among the FORTUNE 100 Best Companies To Work For® for fourteen consecutive years. The firm provides end-to-end discovery solutions through its eDiscovery Services & Strategy group comprised of more than 120 attorneys and technology professionals, with document review centers in Seattle, Chicago and Phoenix.
About D4, LLC
D4 is a leading International provider of managed data and discovery services to law firms and corporations. D4 was one of the first providers to offer an eDiscovery Managed Services solution, which launched in 2011. The company's state-of-the-art data center and global operations are complemented by electronic discovery and litigation support offices throughout the world.
D4 offers full-service capabilities with local infrastructure to support litigation, investigations, compliance and other legal matters worldwide. Depth of staff, experience and innovative technology allow the company to provide first-class performance worldwide. D4 has been recognized by Inc. Magazine as one of the fastest-growing private companies in the US for five consecutive years. Visit http://www.d4discovery.com for more information.