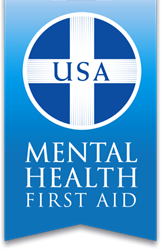 (PRWEB) May 11, 2016
Noma Bruton, former Executive Vice President and Chief Human Resources Officer of Pacific Mercantile Bank, announces the formation of Sagacity HR, a Human Resources consulting, professional development and training firm based in Southern California.
Sagacity HR specializes in strategically integrating effective HR processes, programs and practices into daily operations. Services include HR consulting, executive coaching, training and a specialized focus on mental health awareness training. Believing physical and mental health are equally important to a productive and efficient work environment, Sagacity HR delivers Mental Health First Aid Training in the workplace and to human resources professionals.
In conjunction with the Mental Health Awareness Month campaign in May, Sagacity HR is conducting a complimentary 8-hour Mental Health First Aid training class for HR and HR-related professionals on June 9, 2016, from 9:00 am to 5:00 in Costa Mesa, California.
To sign up for this complimentary class, please visit the Sagacity HR website at http://www.sagacityhr.com and click on Mental Health First Aid under the Services tab.
For more information about Sagacity HR contact Noma Bruton at Noma(at)sagacityhr(dot)com