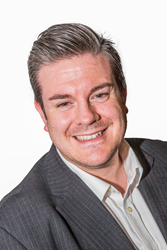 Our goal is to make every child safe online and thanks to this seed round we're closer to making that a reality. The digital safety of children is a global concern for parents and educators.
London, United Kingdom (PRWEB UK) 10 May 2016
eCadets Ltd, a market leader in providing online safety solutions for 3-18 year olds, announced today that it has secured £215,000 in seed funding with the help of ClearlySo, Europe's leading impact investment bank. The funding will be used to expand access to their Nominet Award winning online safety training platform and extend the reach of Bubble, a safe social media platform they've created for children aged 6-12 years.
eCadets was founded by Henry Platten, an award-winning former police sergeant who has successfully resolved social media issues for more than 10 years. The company has seen a rapid increase in adoption with the number of schools licensed increasing 1,000% year-over-year (April 2015 to April 2016). Based on existing school licences sold more than 1.3 million children from six different countries will be able to access the platform once fully activated.
This accelerated adoption has been driven in part by growing awareness of the dangers of cyberbullying among parents. Research by Consumer Reports estimated that there are more than 5.6 million children under age 13 on Facebook in America alone, despite age restrictions, which further exacerbates the problem. With current methods of teaching children online safety challenging, eCadets solves the problem by giving schools a software-based platform that enables peer led teaching and Bubble, a safe closely monitored social media platform with school managed access that restricts interaction to a particular child's age group.
The investment round was funded by ClearlySo's extensive network of high-net-worth individual investors, led by Simon Bragg, the chairman and chief executive of Stifel Europe. John Lloyd, an investor in eCadets, chief marketing officer of ClearlySo and fintech veteran, will join the eCadets board as a non-executive director to represent the investor group.
Henry Platten, founder and chief executive of eCadets, stated: "Our goal is to make every child safe online and thanks to this seed round we're closer to making that a reality. The digital safety of children is a global concern for parents and educators. It's so important they are able to benefit from all of the positives our digital world presents, without being put in harms way. We are proud of our innovative approach to online safety by empowering children and are blown away every day by the incredible resilience and leadership displayed by our teams of eCadets in schools across the world. It's a great pleasure to support them and give them a safe playground in Bubble."
Further commenting, Tamsin Chislett, investment manager at ClearlySo stated: "At ClearlySo we look to support ambitious and passionate entrepreneurs who are building high-growth businesses that tackle big important social issues. eCadets ticks all the boxes, and then some. We are thrilled that members of ClearlySo's network of angel investors have backed the business, and look forward to seeing every child in the UK and beyond have access to digital safety training that really works."
Ends
Notes to editors
About eCadets Ltd
The eCadets is the UK's 1st structured eSafety scheme which empowers and supports pupils to help their classmates with online safety through a rolling programme of training for 3-18 year-olds.
An essential element to the eCadets is the ability for friends to ask eCadets any online safety questions. They are supported by the team at eCadets HQ through an instant messenger to ensure they're giving their friends the correct advice.
There are more than 3,000 eCadet school licences across the UK and internationally (in South Africa, India, Singapore, South Korea, and Australia). Across all our schools head teachers have felt a huge impact from the work of eCadets in their schools, especially in terms of the positive behaviour change in reducing incidents.
eCadets Ltd has won Nominet Award for 'Making the Internet a Safer Place' 2014, Internet Service Providers Association Award for Internet Safety 2015 and is a finalist in the Internet Matters Digital Safety Awards for Most Innovative Product and Digital Safety Entrepreneur of the Year 2016.
About ClearlySo
ClearlySo is Europe's leading impact investment bank, working exclusively with businesses and funds delivering positive social, ethical, and/or environmental impact as well as financial return. It supports capital raising activity through financial advisory work, and introduces businesses, charities and funds to institutional and high-net-worth individual investors who share their values.
Originally founded in 2008, ClearlySo has helped nearly 100 clients raise more than £105 million in impact investment, including over £5 million investment into early-stage businesses, from its extensive network of high-net-worth individual and institutional investors.
ClearlySo is headquartered in London.