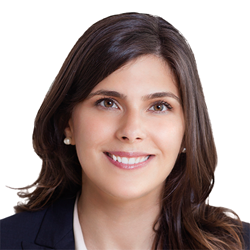 Alanis comes to Climb as a third-generation realtor.
(PRWEB) May 11, 2016
San Francisco-based Climb Real Estate is pleased to announce their affiliation with Laura Alanis, who will join the real estate team as Broker Associate. An accomplished residential real estate agent, Alanis focuses on southern San Francisco neighborhoods including SOMA, Potrero Hill, the Dogpatch, the Inner Mission, Bernal Heights, Glen Park, Outer Mission, the Excelsior, and Mission Terrace. She works with condominiums, tenancy-in-common properties, and single-family homes.
"I came to Climb because I see the brokerage as a true industry leader in its innovative integration of both technology and marketing into its core practices," Alanis said. "Living in Potrero Hill, I was aware of Climb's presence in the real estate market as well as the distinctive styling of its brand. I approached Kendra Wall about working at Climb and was soon introduced to both Chris Lim and Lynn Bell. I instantly knew the brokerage was the right fit, as every person that I met at Climb was gracious, kind, and collaborative."
Alanis comes to Climb as a third-generation realtor. Her first job was being a real estate assistant for her mother. She also holds a law degree, which she obtained from the UC Hastings College of the Law. After seven years as a litigator, she decided to return to her roots as a realtor.
Mark Choey, Climb's Co-founder and CTO, said, "I really like Laura's background—her deep roots in real estate paired with her record as a tenacious and dedicated lawyer make her uniquely suited to negotiating with others."
"Laura Alanis is a very dedicated agent. She has that rare combination of intelligence and common sense that make her a great fit for any discerning client," says Kendra Wall, Top Producer and Senior Sales Associate at Climb. "Her additional skills as a former trial lawyer also give her an edge in negotiations. Climb is lucky to have her."
Laura Alanis lives in Potrero Hill with her husband, two-year-old son, and 70-pound shepherd/hound mix that they adopted from the SPCA.
ABOUT CLIMB REAL ESTATE
Climb Real Estate is a recognized leader in the marketing and sales of Bay Area residential real estate. The San Francisco-based independent and locally-owned brokerage is proud to be the leader in the purchase and sale of a diverse array of homes: from $80,000 parking spots to million-dollar mansions, new development studios to luxurious view penthouses, live/work lofts to charming bungalows and single-family homes. With over 11 years of experience in marketing and collective sales in excess of a billion dollars, Climb Real Estate offers unparalleled marketing and sales expertise with offices in Potrero Hill, Noe Valley, Mission Bay, and Oakland's Jack London Square.