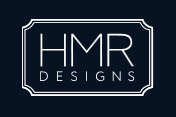 Chicago, IL (PRWEB) May 10, 2016
Last month HMR Designs was on location to make Chicago's Draft Town weekend even more special. The in-demand company provided décor for several of the event's festivities.
Corporate event designer Brittanie Ahrens was the creative mind behind the décor in the Legends' and Prospects' lounges, and she did a great job. Both rooms featured masculine luxe leather sofas, NFL branded décor and touches of gold.
The lounges provided the perfect retreat for both NFL legends and prospective players to step away from the excitement of the weekend and recharge. In collaboration with the art team, centerpieces were also constructed at HMR's facilities for the prospects' green rooms. The rooms featured custom-made boxes of wheatgrass that housed the players' college helmets and footballs. These were arranged beside the phone where the prospective players received their calls.
"Draft Town is such a point of pride for Chicago, and we were so delighted to be a part of the excitement," said Ahrens.
HMR Designs' creative expressions can be found at many of Chicago's high-profile events. The ability of the firm to perfectly capture the spirit of an occasion, from sporting festivals to theatre and museum fundraisers, comes from a team of experienced designers, an on-site fabricating facility where custom décor is created, and their own floral studio. HMR Designs has everything needed to make events and weddings exceptional.
For more information about HMR Designs, please visit https://hmrdesigns.com/about/ and hmrdesigns.com/blog/.
About HMR Designs
Located on Goose Island, clients visit our design team at our boutique-style sales offices, which are backed by a 100k sq. foot production space. This location includes designated areas for all of our design and production capabilities, as well as a warehouse of custom furniture, props, and decor pieces, an expansive floral studio, and a sample studio for mock up events where we show it all off. With a core staff of nearly 55 and a diverse lineup of freelance artisans regularly in-house, HMR is always teeming with creative endeavors.
Contact Details:
Brittanie Ahrens, Corporate Event Designer
Phone: 773.782.0800
BrittanieA(at)hmrdesigns(dot)com
Address:
1200 N North Branch Street
Chicago, IL 60642
Source: HMR Designs
###