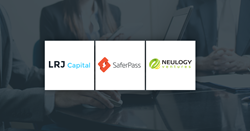 Bratislava & San Francisco (PRWEB) May 17, 2016
SaferPass, founded in 2014, has built an innovative and leading Online ID & Password Management product focused on getting the balance right between complete security and ease of use for the consumer. Cutting edge unique features around Identity Security provides the users with common sense solutions beyond just passwords. The Secure Me functionality of the product allows users to remotely secure all of their devices across all platforms from any single device. SaferPass is hard at work developing new features along these lines that gives users more intuitive and easy ways to effectively manage their online privacy and security.
Douglas Crowley, Founder & CEO of SaferPass, is excited to have 2 strong regional VCs to lead this round. "This investment and the additions to our extended team will facilitate the execution of our mission - Making users online activities Safer and Simpler."
With this release SaferPass is offering for a limited time only a Lifetime Premium Membership for only $29.99. If interested please visit our website for more information.