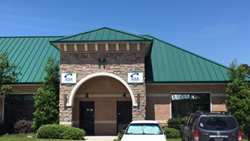 We can't wait to take advantage of our new state-of-the-art technology.
HOUSTON, TEXAS (PRWEB) May 11, 2016
On May 14, 2016, the office will move from its current location to 1125 Cypress Station Drive, Building H-4. ABA custom-designed the new building and incorporated the latest technology to meet its call center needs.
"We've made really good progress and the [new] office is looking amazing," said Dee Hawkins, ABA's owner, CEO and President. "We can't wait to move in and be able to take advantage of our new state-of-the-art technology."
ABA's Houston office has been in its current location since 1990 and in Houston since June 1979. Houston Regional Office Manager Debbie Weiler — who leads the team and has been with the company for almost 35 years — said the staff is excited for the change and new technology.
"We are proud of how our answering service has evolved," Weiler said. "It used to be that we relied on an old switchboard, now everything's online and we have [immediate] access to all the call center information in front of us."
The move also puts ABA right in the middle of a community with multiple medical practices and other businesses, which is ideal because of the medical industry's need for answering services and disaster relief.
"Even if there are storms and flooding, we have the systems in place [to keep doing our job]," Weiler said. "If the power goes down, we can still be here taking calls."
The new phone number for the office will be (281) 820-7100.
About A Better Answer
A Better Answer® has been an industry-leading call center since 1971. The company offers a wide variety of answering services for almost every type of business and industry, from law firms and small businesses to restaurants and HVAC companies. The website for ABA is http://www.abetteranswer.com/.