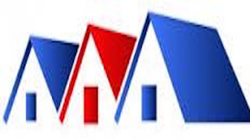 "It's akin to the IRS taxing gross income instead of adjusted. It doesn't work for income tax or loan mod!"
San Francisco, CA (PRWEB) May 18, 2016
California Consumer Advocate Lawyer Marilyn Sullivan has decided it's time for struggling borrowers to finally get a break. She's developed HAMP: The Missing Manual for the government's Home Affordable Modification Program. It's an online product that selects HAMP Modification, HARP Refinance or HAFA Short Sale depending on the borrower's profile, and takes them through every single step of the process. Her YouTube Video explains it all.
Sullivan was stuck in the downturn with a slew of upside-down properties nearly joining the seven million Americans who lost their homes in the housing crisis. Obama's HAMP Program was supposed to be the answer, but due to its flaws it helped less than one million people.
The good news is that the benefits of HAMP are outstanding – principal reductions, 2% interest rates – almost making the real estate recession worth it. The millions of borrowers denied are not even aware that in 2012 when HAMP was labeled a disaster, the program was revamped to also include investment properties, six mods per person and re-application by those denied. The bad news is that HAMP expires at the end of 2016.
Enter Sullivan, an Irish lass who believes in miracles. For the past seven years, loan modification and short sale has been Sullivan's life resulting in millions of dollars of Principal Reductions and 2% interest rates.
"It was all so dysfunctional, I had to get behind the scenes to make sense of it all. So, I became a housing counselor which gave me access to more answers and resources," says Sullivan who explains, "It took cross-referencing 300 pages of rules, the fields of the Government's online test, and the Loan Mod Application itself, then converting the Applicant's numbers to fit the Government Template. For instance, Gross Income is the benchmark of the program but for the self-employed and landlord, it needs to be Adjusted Gross. This and many other flaws is why the Program failed so miserably. It's akin to the IRS taxing gross income instead of adjusted. It doesn't work for income tax or loan mod!"
When Sullivan realized the Obama Plan would not survive a new President, she made a commitment to make HAMP available to the common man before it goes away. Sullivan says she's a fanatical analyst by nature. That's what it took to create HAMP: The Missing Manual.
About:
Marilyn Sullivan is an often-interviewed CA Consumer Advocate Real Estate Lawyer and RE broker known for empowering Property Ownership with her Product Lines: Shared Ownership, Rent to Buy and now Loan Workout with offices in Marin and San Luis Obispo Counties, CA