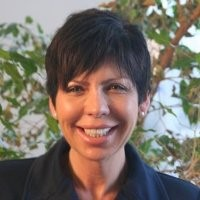 So many people worldwide struggle every single day with finding, establishing, and holding onto a healthy lifestyle, - Overholt.
Toronto, Canada (PRWEB) May 11, 2016
Lisa Overholt, a passionate entrepreneur with a flair for encouraging others to develop sustainable healthy lifestyles, this week proudly announced she will be launching a comprehensive online platform for all fitness, health, and holistic concerns: http://www.lisaoverholt.com. Born from a passion for sharing her tips, tricks, and information with people interested in having a permanent health makeover, Overholt wanted to consolidate everything helpful into one website for the ultimate, seamless access.
"So many people worldwide struggle every single day with finding, establishing, and holding onto a healthy lifestyle," said Overholt. "Eating healthy, exercising regularly, and taking the proper supplements with balanced, natural nutrients is a full time job. Many people don't have the time to become experts in all of those categories, which is why I wanted to create this website. Now, everyday people will have a chance to achieve the health level they've always wanted."
The platform will cover all context surrounding health, holistic medicine, exercise, nutrition, stress management, and more. The website's main goal is to drive awareness on achieving healthy lifestyles while driving down the common stress everyday people deal with all too often. Through her unique approach, website viewers will have the opportunity to get inspired while also learning how to manage and diminish their constant stress levels.
"We live in a very stressful, hectic world today that makes no time for health or fitness," said Overholt. "People are forced to sit at their 9-5 jobs and all too frequently end up eating the unhealthy food in the office café. We're expected to do a million things throughout the course of the day, and somehow maintain a healthy balance through it all. It's too much stress and pressure, and it's having detrimental effects on the sustainability of our health."
Overholt's number one goal through her new platform is to encourage visitors to ultimately be happy. Cited as the number one inspiration for mustering up fitness and health motivation, happiness needs to be at our cores if we're to make a lasting physical change. Once happiness is our base, says Overholt, the rest will come easily.
Additionally, visitors will also receive guidance, information, and updated articles on developing positivity in their everyday lives. Overholt will work hard to constantly update the platform with articles, blogs, press releases, tips, tricks, and social media posts to keep readers hooked, enlightened, and truly happy no matter what.
"Positivity is seriously lacking in our world today," said Overholt. "To me, positivity, happiness, and health are all interconnected. All three must be present to preserve the other elements. That's why my site will not leave any substance out when it comes to tackling the most important components of all-natural, happy lifestyles. Whether someone's feeling down, or just plain unmotivated to complete their daily routine, my site will leave them feeling encouraged, energized, and excited to complete the day in a sustainable, healthy manner."
Currently on the site, readers will find an extensive, compartmentalized article on the 10 most effective serratus anterior exercises by Overholt. Just a taste for what's to come, the piece goes in-depth with muscle injury management, and provides examples and helpful information for repairing the injury through a pain free method.
Additionally, readers can also watch a video on Overholt's breathing exercises, and what she recommends for beneficial breathing.
And, all of it is available for free.
"I want everyone to have access to healthy, fit information and inspiration," said Overholt. "So many people are marginalized from the fitness industry due to intimidation and rising costs. On my site, anyone is welcome to make the switch, and get his or her healthy dream body. Spread the word on the availability of my free informational site, and go check it out today."
For more information, or to read the pieces Overholt already has posted, visit: http://lisaoverholt.com/.
Follow On Social Media:
Twitter Account: https://twitter.com/lisaoverholt777
YouTube: https://www.youtube.com/watch?v=ze2eTRHGkh4
###