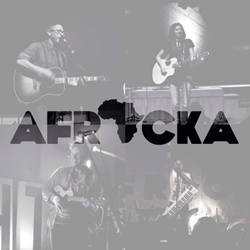 What started as a benefit concert to raise funds for two teenage boys to go to Kenya on a missions trip back in 2010 has turned into so much more
Carol Stream, IL (PRWEB) May 11, 2016
The local community concert, AFROCKA, will be organizing and hosting a two night live music event Friday May 20th and Saturday May 21st from 6:30-10:00 pm at the Family Life Christian Center in Carol Stream, IL, aiming to raise funds and awareness for for education projects in Nairobi, Kenya.
Offering fun for the entire family, AFROCKA will feature live music from Kenny Hass and Catch the Duo.
"What started as a benefit concert to raise funds for two teenage boys to go to Kenya on a missions trip back in 2010 has turned into so much more," said AFROCKA Co-Founder Benji Block.
Block, along with AFROCKA Co-Founder Kevin Thomas, were fresh out of High School when they decided to launch AFROCKA, having no clue what it was set to become.
Over the past five years, AFROCKA has hosted six concerts and raised over $30,000 for school and water projects in East Africa.
"With the seventh concert set for May 20th and 21st, attendees will enjoy of night of compassion, fun and amazing music and all for a really amazing cause," said Block.
The all-ages show will be held at Family Life Christian Center located at 25W560 Geneva Road, Carol Stream, IL 60188
All proceeds benefit school projects in Nairobi, Kenya.