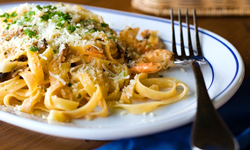 ALLENHURST, NJ (PRWEB) May 10, 2016
New Jersey chefs and restaurateurs are finally getting the recognition they deserve in the Garden State Culinary Arts Awards. The statewide competition highlights the top culinary experts over the past year. Finalist will be selected through online nominations and voting by over 75 judges.
Awards will be given to the best restaurant, best new restaurant, outstanding chef, rising star chef, best casual restaurant, outstanding pastry chef/baker, outstanding food market, outstanding farmer, and Garden State Culinary Legend, among other categories. The first set of winners will be announced next spring.
For more information, visit http://www.nj.com/entertainment/index.ssf/2016/04/new_jersey_to_get_its_first-ever_food_awards.html.
About Bielat Santore & Company
Bielat Santore & Company is an established commercial real estate firm. The company's expertise lies chiefly within the restaurant and hospitality industry, specializing in the sale of restaurants and other food and beverage real estate businesses. Since 1978, the principals of Bielat Santore & Company, Barry Bielat and Richard Santore, have sold more restaurants and similar type properties in New Jersey than any other real estate company. Furthermore, the firm has secured in excess of $500,000,000 in financing to facilitate these transactions. Visit the company's website, http://www.123bsc.com for the latest in new listings, property searches, available land, market data, financing trends, RSS feeds, press releases and more.