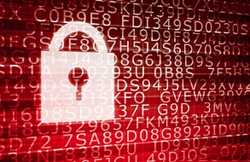 Boudler, Colo. (PRWEB) May 17, 2016
Enterprise Management Associates (EMA), a leading IT and data management research and consulting firm, today announced it will host a research webinar titled, "Making Cybersecurity Manageable with Hi-Fidelity Security" featuring David Monahan, research director of security and risk management at EMA, and Wade Williamson, director of product marketing at Vectra Networks.
The volume and sophistication of IT threats is putting unprecedented pressure on security teams. With limited time and manpower, security teams need the right combination of visibility, intelligence and context to find threats in real-time before damage is done.
During this webinar, Monahan and Williamson will discuss how security teams can implement high-fidelity security to manage today's most challenging threats, efficiently and effectively. They will also cover:

Real-world data from security professionals on the lack of visibility and security talent that's needed to find active threats
The importance of direct access to network traffic to quickly identify and investigate advanced threats
How to use automated threat management to counteract the time and skills shortage in security operations teams
How to use the combination of network and endpoint security intelligence to mitigate threats in real-time
The webinar is Tuesday, March 24 at 2:00 p.m. EDT. Those who wish to attend can register at: http://research.enterprisemanagement.com/making-cybersecurity-manageable-with-hi-fidelity-security-webinar-pr.html
About EMA
Founded in 1996, Enterprise Management Associates (EMA) is a leading industry analyst firm that specializes in providing deep insight across the full spectrum of IT and data management technologies. EMA analysts leverage a unique combination of practical experience, insight into industry best practices, and in-depth knowledge of current and planned vendor solutions to help its clients achieve their goals. Learn more about EMA research, analysis, and consulting services for enterprise line of business users, IT professionals and IT vendors at http://www.enterprisemanagement.com or blogs.enterprisemanagement.com.