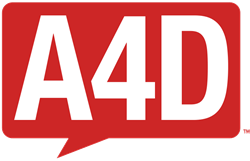 If you're serious about making money online and creating the freedom and life you love, attending A4D's Performance Summit is simply a no-brainer. Their events are the best.
San Diego, CA (PRWEB) May 17, 2016
A4D Performance Summit Announced!
June 4th at Hard Rock Hotel, San Diego, CA
A4D presents its Annual Performance Summit, featuring expert guest speakers:
Malan Darras
Mike Powell
Michael Migliero
Zack Linford
Tim Burd
Jason Akatiff
Legends Ballroom, Hard Rock Hotel,
Downtown San Diego, CA
2016 A4D Performance Summit - Over 500 Performance Marketers from all over the world will once again join forces for a chance to learn internet based affiliate marketing growth hacks and innovative engagement strategies from the most influential online advertising experts.
This 1 day intensive, unlike any other, completely focuses on helping marketing experts learn the most effective ways to connect with their audience, create engaging experiences that produce exceptional growth results, and is invaluable to digital professionals who care about relationships that result in business growth. This event provides countless networking opportunities with other successful advertising and marketing experts. Elevate results and grow your business by attending the ABOVE THE FOLD Performance Summit on June 4th.
For hotel accommodations, please call Hard Rock Hotel at 866-751-7625 to reserve your room. Mention A4D Performance Summit. You must be on the registration list to receive a promo code.
Reserve your Free seat now, before it's too late.
About A4D:
A4D believes in developing innovative advertising solutions and marketing tools to empower experts to attract, engage, grow and build deep relationships with their customers and the world. Using innovative technologies, advanced training and proprietary algorithms, A4D is dedicated to scale and align your business and services with those who need it most. A4D also delivers the latest industry trends and best practices while showcasing top performance marketing and internet visionaries.
A4D's competitive advantage comes from their in-house products:
Viderian - Stop wasting time manually testing and optimizing videos to increase engagement! Use our patent pending, multivariate, split testing and optimization platform to instantly drive sales. Viderian is the only scene based, video split testing platform for online performance marketers that focuses solely on helping you create engaging experiences and giving you complete control over the quality of the connections you build online. Visit Viderian.
Solar Save – Because we believe in taking care of our planet and people. SolarSave was created to help connect innovative, green companies with consumers who want to make a difference. SolarSave.com is the #1 solar lead acquisition agency, offering exclusive, real-time leads. Visit Solarsave.
Pixlwise: Knowledge is priceless. We love to teach and gamification provides the best way to learn! As a company, we are dedicated to creating tools and opportunities to share what we know with those who want to grow. We created a video game Startup Alley to teach young marketers how to become a successful publisher. Visit StartupAlley.
Want to explore more of our products? Visit A4D for the complete list.