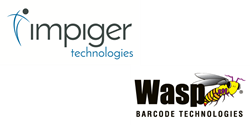 Nothing is more important to Impiger than the satisfaction and the business success of our customers.
Richardson, Texas (PRWEB) May 12, 2016
Wasp Barcode Technologies listened to what customers had to say about asset management software offerings. Partnering with Impiger Technologies, together they devoted more than 20,000 man hours to create AssetCloud - a cloud and subscription-based software that helps organizations efficiently track, maintain, and collect data on the materials they own.
"We are excited for Wasp Barcode and the launch of AssetCloud. We are proud of our three year relationship and the part we played in helping bring this current project to market." said Jude Ramayya, Founder and CEO at Impiger. "Nothing is more important to Impiger than the satisfaction and the business success of our customers."
Impiger has been working side by side with Wasp Barcode from the moment the project kicked off in 2014, until it was launched in April. Wasp Barcode knew what they wanted to do, but was moving from a traditional legacy implementation, to unfamiliar waters with a totally new cloud based, asset management platform. Impiger provided technology consulting, expertise in the implementation of .NET, and moving to a cloud platform. Impiger helped Wasp Barcode transition to an Agile based development process, was instrumental in designing the software's UX/UI, and coding AssetCloud's front end business logic.
"Our vision for AssetCloud was clear, we could not be more excited about the value AssetCloud will bring to our customers, but we needed a partner that shared that vision and would be as committed to helping us deliver on our solution blueprint as we were." Said Lynn Lee, Director of R&D at Wasp Barcode. "Impiger Technologies has been that partner since 2013, our relationship started when they did a great job building the Wasp MobileAsset App for Android and iOS. Impiger continues to be an extention of the Wasp team and we are glad to have had their consultancy and technical expertise from start to finish with AssetCloud."
Wasp Barcode Technology's new, leading edge, AssetCloud asset management software is flexible, user friendly, customizable, easily scalable, and packed with features like:

Customizable data fields and reports
Easier check-in/check-out process
Ability to recover previously disposed assets
Enhanced user security options
Ability to easily manage multi-quality assets under a single ID
In addition to the list above, AssetCloud also has deep reporting, auditing, security, and notification functions. For more information about AssetCloud by Wasp, visit http://www.waspbarcode.com/asset-tracking A free 30-day trial of AssetCloud can be found at http://www.waspbarcode.com/asset-tracking.
About Wasp Barcode Technologies
Wasp Barcode Technologies provides data capture and tracking systems designed specifically for small businesses and schools. Solutions include: inventory control, asset tracking, time and attendance, and point of sale; as well as the supporting mobile computers, barcode scanners, and barcode printers utilized to automate operations. Wasp products help small businesses and schools achieve efficiency through cost-effective solutions designed to increase profitability. Learn more at http://www.waspbarcode.com or call 866-547-WASP.
About Impiger Technologies
Impiger Technologies is a world-class, enterprise software product engineering company specializing in Mobile Application Development, Cloud & Web Applications. For over a decade Impiger has been delighting customers with high quality application consulting and development, resulting in a 90% retention rate. Impiger had delivered more than 250 mobile applications: iOS, Android, Windows Mobile, HTML5, etc. and developing over 150 web applications across SharePoint, Microsoft Azure, ASP.NET. Impiger helps enterprises improve business efficiency, productivity, and revenue.
To learn more about Impiger Technologies, visit the website at impigertech.com or visit Impiger's Twitter page @impigertech.