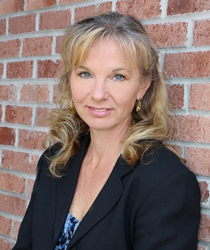 "And that doesn't bother me nearly as much as people . . . doing things like sniffing perfume molecules out of the air (ten hours later) and running them through a 'perfume database,' as if such a thing actually existed."
Key West, Florida (PRWEB) May 11, 2016
New York Times bestselling novelist Lisa Black is author of a series of acclaimed forensic thrillers: "Close to the Bone," "The Price of Innocence," "Blunt Impact," "Defensive Wounds," "Trail of Blood," "Evidence of Murder," "Takeover" and the newly released, "That Darkness."
Slated to be a panelist and workshop presenter at the June 10-12 Mystery Writers Key West Fest, the author also happens to be a professional forensic scientist. She belongs to multiple professional organizations including the American Academy of Forensic Scientists and the International Association of Bloodstain Pattern Analysts, which makes her uniquely qualified to take on the very exacting genre of forensic mystery writing.
In advance of the Fest, which is now in its third year, the Florida-based author agreed to answer a few questions about her work:
Q: Which came first, the scientist or the writer?
LB: The writer, actually. I always wrote, and always mysteries, from the time I was small. I would put my friends and myself into our favorite TV show. But when I began my career in forensics it just made sense to apply that knowledge to telling a mystery story.
Q: Your bio says you "spent the happiest five years of your life in a morgue." Care to elaborate on that a little?
LB: I don't know how else to explain it but I absolutely loved working at the Cuyahoga County Coroner's Office. I've never felt I belonged somewhere as much as I did there. It was hard, dirty, exhausting and largely routine, but I felt as if my life had finally begun.
Q: You are expert at analyzing bloodstain patterns. Do you cringe when you see bloodstain pattern snafu's in television and movies?
LB: Only confusing cast-off patterns with impact patterns. And that doesn't bother me nearly as much as people wearing high heels and skin tight designer clothes or picking things up before they photograph them. Or doing things like sniffing perfume molecules out of the air (ten hours later) and running them through a 'perfume database' as if such a thing actually existed. Especially one that could also hack into the sales receipts of every store in the world.
Q: All of your books written as Lisa Black (there are also two series written under pen names) star forensic scientist Theresa MacLean. Was Theresa modeled after anyone in particular? What do you feel is Theresa's most compelling personal characteristic? Achilles heel?
LB: Actually the new book is the beginning of a new series starring Maggie Gardiner, a little bit younger, less social version of Theresa. Theresa was a very ordinary, stable, hardworking, family-oriented person. Maggie does not have any children and no close relatives in the city, so emotionally she's on her own. Theresa was unsurprisingly modeled on myself, but Maggie really isn't. I'm not quite sure who she is yet.
Q: If you could chose any actress, from any era, living or non-living to portray Theresa MacLean, who would you chose and why?
LB: Julianne Moore. She seems the perfect combination of competent and unassuming. For Maggie, I don't know...Eliza Dushku?
Q: You are a professional forensic scientist who writes crime fiction. Is there the possibility of a true-crime book in your future?
LB: I would love to write true crime, but it's actually very difficult to find exactly the right story plus one that isn't already written. But I just read a great book about the Kitty Genovese murder by Catherine Pelonero that inspired me to start thinking about the true crime genre again.
Appearing with Black at the Mystery Writers Key West Fest are some two dozen high-profile and award winning mystery and crime fiction authors and true-crime experts, including keynote speaker, New York Times bestselling author Robert K. Tanenbaum; New York Times and USA Today bestselling author Heather Graham; acclaimed mystery thriller author Timothy Hallinan; award-winning crime and science fiction writer James O. Born; USA Today bestselling author Don Bruns; Sandra Balzo, award-winning author of the popular Maggy Thorsen coffee house series; Michael Haskins, author of the Mick Murphy Key West Mystery series and many others.
Sponsored by the Mystery Writers of America – Florida Chapter, the Key West Citizen daily newspaper and the Florida Keys Council of the Arts, Mystery Writers Key West Fest registration includes all panels, presentations and four meals and is $175. An early bird hotel rate is available for those who book by May 15. For a full Fest schedule, online registration and links to accommodations visit mysterywriterskeywestfest.com. (High resolution author photo available.)