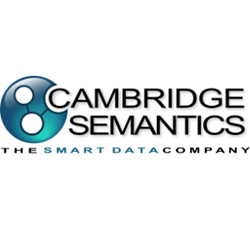 Cambridge Semantics' approach borders on cognitive computing: Every time text mining discovers a new concept, it stores it in a knowledge graph.
BOSTON (PRWEB) May 11, 2016
Cambridge Semantics, the leading provider of Smart Data analytic and data management solutions driven by semantic web technology, today announced that it has been named a "strong performer" and has achieved the highest rating in the current offering category in Big Data Text Analytics Platforms by Forrester Research, Inc., in The Forrester Wave™: Big Data Text Analytics Platforms, Q2 2016 (May 2016).
The report issued this week stated that "Cambridge Semantics' approach borders on cognitive computing: Every time text mining discovers a new concept, it stores it in a knowledge graph. This newly discovered knowledge can then be applied to other applications based on new data sources."
Cambridge Semantics was initially identified by Forrester as one of 10 big data text analytics platforms providers that are the "most significant" in the market. The report was designed to show how each provider measures up and helps application development and delivery (AD&D) professionals working on text analytics and other advanced analytics and big data initiatives make the right choice.
"We believe our position as the highest rated company for current offering in the Forrester Wave is indicative of the accelerating market appreciation of our Smart Data solutions," said Alok Prasad, president of Cambridge Semantics. "Our Anzo Unstructured platform helps marry unstructured text with structured data from a wide variety of sources, allowing our customers to gain significant insights and competitive advantage by more easily and efficiently extracting meaning and value from the documents and the data."
Through its Anzo Unstructured platform, Cambridge Semantics offers advanced text analytics, delivering a wide range of automated annotation and processing capabilities to analyze, link, unify, and present a wide variety of internal and external unstructured data sources in a fully governed environment. With Anzo, unstructured data can be easily blended with structured data from internal and external sources to allow users to conduct a wide variety of workflows, investigative analytics and data management on the integrated data orders of magnitude faster than before.
About Cambridge Semantics
Cambridge Semantics (CSI), the Smart Data Company®, is an enterprise analytics and data management company. It enables customers and partners to rapidly build interactive, real-time smart data solutions based on its Anzo Smart Data Platform® (Anzo SDP).
IT departments and business users gain better understanding and data value through the semantic linking, analysis and management of diverse data whether internal or external, structured or unstructured. The Anzo SDP smart data solutions are delivered with increased speed, at big data scale and at a fraction of the implementation costs of using traditional approaches.
The company is based in Boston, Massachusetts.
For more information visit http://www.cambridgesemantics.com or follow us on Facebook, LinkedIn and Twitter: @CamSemantics.