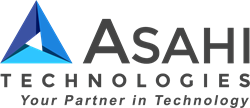 New York, NY (PRWEB) May 16, 2016
Technology hasn't permeated the construction domain as much as it has with other domains such as financial, legal or banking. After attempting for many years to work with various off-the-shelf software solutions, this Queens-based construction giant decided to take a more fool proof approach - a scalable custom software solution that addresses their unique business needs in the long term. Asahi Technologies worked with the client to strategize and develop a web application, using a uniquely hybrid approach.
Gartner survey published in 2012 estimates that nearly 75% of custom software projects fail to meet deadlines and end up over budget. Why is this the case? There's usually a number of elements which contribute to an unsuccessful project but it often can be boiled down to process.
For many companies, establishing a process is one of the most difficult tasks to complete. For an enterprise to be successful, there are two essential ingredients. People and process. If a business aggressively focuses on one at the expense of the other, the project will fail.
So, what's the ideal approach and process for custom software solution? CEO Vinod Subbaiah says, "Because our clients prefer a fixed-cost approach to software development, we at Asahi Technologies adopt an approach that is a unique blend of waterfall development and agile development and it has really served us well over the years."
The hybrid approach blends both methodologies; information gathering and a sequential approach, with agile development; 2-week sprints of development where clients are involved in the feedback and evolution of the product.
With experience providing technology solutions for numerous businesses including not-for-profits and enterprises, Asahi Technologies has perfected the industry standard agile software development methodology.
This hybrid approach can be broken into 6 critical key steps:

Discovery and Planning: We get a thorough understanding of business requirements, functional requirements and build a blueprint - from timelines, to milestones to allocating resources.
Design and Coding: Our designers work with you to establish the design, look and feel of your website. Based on your approved designs, our front-end coders build a unique user-interface that captures your design needs.
Development: Our experienced developers ensure the user-interface integrates with the back end; think content management systems (CMS), frameworks, databases and 3rd party integrations and other customized features. The entire development phase is executed using Agile methodology wherein the client gets to see an incremental version of the software solution once every two weeks. Feedback from the client is then incorporated into the development that happens over the next 2 weeks. This process continues until project completion.
Quality Control: Upon completion of development, our software testing team does a complete regression testing of the application before handing over to you, the client for review.
User Acceptance: Upon review, changes and sign-off, we work with you to set an appropriate date and time for launch.
Launch: In prep for launch-day, data migrations, server set-up and configuration, code merging and code check-ins occur.
With this approach, Asahi Technologies was able to harness the power of technology through expert developers to create long-lasting and results-driven, enterprise technology solutions for the client's business. This comprehensive web based application was launched 2 months ago, and received really well by all the group companies of this construction giant.
With over 10 years of experience in the custom software development industry, having served over 150 clients, Asahi Technologies has delivered powerful technology solutions to clients globally. From not-for-profits, to large enterprises, to startups, Asahi Technologies has consistently provided compelling digital solutions that help set businesses apart from competitors while achieving their unique needs.