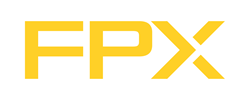 Smart CPQ version 8.8 allows SAP customers to maximize their omnichannel sales and commerce strategies with the power of complex configuration and pricing.
Dallas, TX (PRWEB) May 17, 2016
FPX, a leader in enterprise configure-price-quote (CPQ) applications, today announced its 8.8 release of FPX Smart CPQ™, an enterprise cloud application with the power and flexibility to deploy world-class configuration and an omnichannel customer experience – quicker and more cost-effectively than ever before. It will be showcased for the first time at SAPPHIRE® NOW and ASUG Annual Conference being held May 17–19 in Orlando, Florida, in booth 850.
FPX Smart CPQ is a world-class, data-driven cloud application that optimizes and automates quote-to-order selling processes, enabling companies to significantly enhance the speed, efficiency and precision of sales across all channels. SAPPHIRE NOW attendees will be the first to see live demonstrations of the new 8.8 capabilities, including:

Productized Integration with SAP® Hybris® solutions, including the SAP® Hybris® Cloud for Customer solution – Prebuilt, out-of-the-box integration and data mapping empower customers to more effortlessly 'plug-into' their existing SAP® solutions and leverage the most advanced cloud-based configuration, pricing, and quoting capabilities on the market. Productized integration saves time and money by eliminating the need for costly consulting engagements, custom coding, and continuous maintenance.
Predictive analytics and advanced search – Renders big data actionable at any point of service or sale, across all channels, making it simple for any user to quickly configure incredibly complex products and services with accuracy, each time. Improved speed and accuracy helps eliminate error-prone orders and redos, which are often tied to costly concession reimbursements.
Microsoft Office Suite integration for authoring proposals, contracts, statements of work (SOWs), and other dynamically generated documents – A plug-in enables end users to leverage their existing Microsoft Office applications to easily create templates for dynamic documents. The documents are auto-populated at time of generation, and can be leveraged for any facet of the sales process, including quotes, proposals, order forms, contracts, statements of work, product documents, marketing documents, and more.
No longer does complexity require custom coding. FPX Smart CPQ enables end users to easily leverage and maintain product, option and service configurations, as well as pricing strategies, dynamic document templates, integration and workflow automation.
"KPIT has partnered with FPX to incorporate Smart CPQ into our CRM and Digital Commerce services portfolio to simplify complex challenges in the quote-to-order process," said Anand Chellam, president and global leader for SAP Strategic Business Unit at KPIT. "We are thrilled that FPX has further evolved its Smart CPQ product capabilities, specifically for use with SAP solutions, and we look forward to helping our customers leverage this powerful combination to simplify the front office suite."
"Smart CPQ version 8.8 allows SAP customers to maximize their omnichannel sales and commerce strategies with the power of complex configuration and pricing," said Christopher Lords, CTO and VP of product development for FPX. "The solution works seamlessly with customers' existing CRM systems and SAP Hybris Commerce solutions so they can get more out of their existing SAP technology."
SAPPHIRE NOW focuses on how companies can enable their digital business strategy and get more from their technology investments. SAPPHIRE NOW and the ASUG Annual Conference are the world's premier business technology event and largest SAP customer-run conference, offering attendees the opportunity to learn and network with customers, SAP executives, partners and experts across the entire SAP ecosystem.
About FPX
FPX is an SAP partner and independent SaaS vendor that provides a platform of cloud-based enterprise applications that optimize and automate quote-to-order selling processes, enabling companies to significantly enhance the speed, efficiency, and precision of sales across all channels. FPX empowers customers to transform manual sales processes into guided selling and personalized guided buying experiences. The FPX enterprise-caliber Configure-Price-Quote (CPQ) application enables customers to extend the capabilities of their existing enterprise systems and commerce platforms by optimizing and automating all quote-to-order business processes, including: configuration, pricing, quoting, contract management, workflow, e-signature, and data management. FPX extends these capabilities across SAP Hybris solutions, SAP Hybris Cloud for Customer, and the SAP CRM on-premise application.
SAP, SAPPHIRE, Hybris and other SAP products and services mentioned herein as well as their respective logos are trademarks or registered trademarks of SAP SE (or an SAP affiliate company) in Germany and other countries. See http://www.sap.com/corporate-en/legal/copyright/index.epx for additional trademark information and notices.
All other product and service names mentioned are the trademarks of their respective companies.