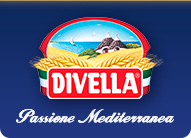 New York, NY (PRWEB) May 11, 2016
F. Divella S.p.A announces a series of marketing initiatives that coincide with increased distribution of their pasta in key retail stores and restaurants across the US. The fully integrated campaign will reach US trade and consumers through a combination of public relations, trade relations and digital marketing. Hailing from Italy's agricultural hub, Puglia, Divella was founded on three pillars: tradition, experience and technology. The company continues to adopt the most advanced production methods to ensure the highest quality products that surpass customer expectations.
Since 1890, Divella has produced high quality durum wheat: a history that began when Francesco Divella made his first mill for grinding grain in Rutigliano, a small agricultural town near Bari. Over the years, the hard work of many generations has paid off, and the company has continued to expand into international markets. Now in its fourth generation, Divella continues to emphasize the importance of tradition in making a quality product.
"As one of the most recognized pasta brands in Italy, Divella has been consolidating its position all over the world by offering constant value to the family who eats pasta on a daily basis as well as on special occasions," says Divella Export Manager Marcello Valentini.
Divella's marketing investment will begin in top markets throughout the east coast, including New York, Boston, Washington D.C., and Chicago, and will expand as business grows.
Divella has retained Colangelo & Partners, a midtown Manhattan based integrated communications agency for their campaign. Colangelo & Partners specializes in building premium, imported food, wine and spirits brands in the U.S.
"US retailers and consumers are hungry for the best quality, authentic Italian-made pasta at a competitive price. Divella fills that void by exceeding taste and quality expectations," says Valentini.
About F. Divella S.p.A
DIVELLA – the everyday, authentic Italian pasta has been producing durum wheat semolina pasta for well over 100 years. The aim of the company is to give customers top quality products, a priority which involves all the phases of production and which necessitates a nonstop technological evolution to adopt the most effective and efficient tools of the trade. In addition to flour and pasta, Divella also offers a complete range of tomato products such as canned and peeled tomatoes, diced tomatoes, cherry tomatoes, sliced tomatoes, sauces and catering sized canned tomato.
About Colangelo & Partners
Colangelo & Partners (http://www.colangelopr.com) specializes in premium food, wine, spirits and lifestyle brands, and has long established relationships with the key press that drive these business categories and help determine the industry leaders. Agency principals have years of experience in retail and distribution as well as communications, a rare combination that gives Colangelo & Partners invaluable insights into consumer purchasing behavior. The agency focuses on 'closing the loop' between creative communications programs, distribution, promotion, publicity and the consumer in order to maximize the efficiency of its communications programs and deliver measurable results. Founded in 2006, Colangelo & Partners was honored as one of the year's top integrated communications firms at the 2013 Agency Elite Awards and for one of the best digital marketing campaigns at the 2014 Digital PR Awards.