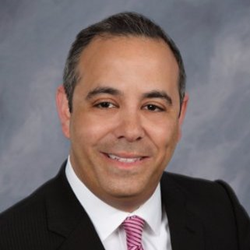 St. Louis (PRWEB) May 11, 2016
NextGen Information Services Inc., a national staffing, recruiting and consulting firm headquartered in St. Louis, Missouri with satellite offices throughout the US is pleased to announce that Robert Feldman has been appointed Director of Diversity and Strategic Partnerships. With more than a decade of industry experience, Feldman has a proven track record in management, talent engagement, multi-cultural marketing, and business development. As the Director of Diversity and Strategic Partnerships, Feldman's focus will be on building NextGen's multicultural business relationships and expanding the firm's international recruitment efforts.
In keeping with NextGen's expansion and global interests, Feldman's primary responsibility is to build and foster productive relationships in Mexico. He is tasked with developing innovative marketing, recruiting and sales efforts to cultivate the Hispanic market within the US and abroad.
In support of NextGen's newest program, CHAMBA USA, Feldman works with companies and their human resource departments to optimize their talent engagement process while strengthening the fulfillment of their diversity and inclusion strategies. The CHAMBA USA program was created as an alternative staffing approach focusing on recruiting world class STEM talent from Mexico and in support of the Hispanic community in St. Louis and throughout the country.
According to NextGen's President, Lori Eaton, "In his leadership role, Robert is one of NextGen's ambassadors of change who will work to increase awareness of the importance of diversity in the workplace and the workforce. We are excited that Robert has joined NextGen, he is an important addition to our future and our team, as we continue to strengthen NextGen's ongoing commitment to diversity and inclusion."
Feldman was born in El Salvador and raised in Dallas, Texas. He is a member of The Hispanic Chamber of Commerce, Project Mosaic, the Multicultural Society of the United Way and Focus St. Louis. Feldman and his wife Tracy reside in Chesterfield, Missouri.
About NextGen
NextGen Information Services, Inc. is a leading information technology and professional staffing and recruiting firm providing Fortune 500 companies, small businesses and emerging tech organizations with a diverse talent community. The $70+ million company headquartered in St. Louis, has satellite offices across the country and 300+ billable consultants. The firm has been named as one of the top privately held companies and fastest growing companies in St. Louis by the St. Louis Business Journal, Hispanic Company of the Year by the Hispanic Chamber of Commerce of Metropolitan St. Louis, along with numerous honors and awards from Inc. Magazine, Diversity Inc. and Diversity Business. The company has a tenured recruiting team and sourcing division responsible for placing more than 4,000 people with companies across the United States. NextGen Information Services, Inc. is a Certified Minority and Women-Owned Business Enterprise and Certified by the State of Missouri and the Minority Supplier Development Council.
NextGen Information Services, Inc. visit http://www.nextgen-is.com
Contact: Michelle Clark
Email: michellec(at)nextgen-is(dot)com
Phone: (314) 333-5370
News Contact: Jeanine O'Connor at Griffin Consulting
Email: jeanine2144(at)hotmail(dot)com.