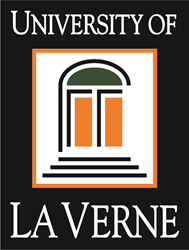 Students looking for a career path that is in high demand, with high impact and high pay should consider this program. - Dr. Michael Estrada.
(PRWEB) May 11, 2016
The University of La Verne in May introduced a Master of Science in Physician Assistant Practice to meet Inland Southern California's needs for a larger and more diverse medical workforce.
The program's first group of 20 students is expected to start June 5, 2017, pending provisional accreditation by the Accreditation Review Commission on Education, said Dr. Michael Estrada, program director.
"Students looking for a career path that is in high demand, with high impact and high pay should consider this program," Estrada said. "It is the perfect degree for someone looking to make a difference in his or her community through the medical field without the long-term academic commitment required in other health care professions."
Physician assistants are similar to physicians in that they can diagnose and treat illnesses as well as prescribe medication. They are not licensed to perform surgery, but can assist a doctor with surgical procedures. It was a profession introduced in 1967 as a way to fast-track students into medical jobs for underserved communities.
While it can take around 16 years of education to become a doctor, physician assistants with an undergraduate degree can begin practicing after about two years of graduate study.
The university's program is one example of its commitment to Convergence, an initiative aimed at providing skilled and diverse health care professionals to serve the region. More than 30 organizations – including higher education and corporate leaders – announced in September 2015 their commitment to creating programs under the initiative.
"Support for Convergence from Inland Southern California entities continues to grow as more and more leaders in the health care industry and higher education realize the importance of training more people to serve the medical needs of our region," said University of La Verne President Devorah Lieberman. "The physician assistant program is an important step in meeting those needs. It is a program that aligns perfectly with the university's mission"
Physician assistant jobs experienced an 18 percent increase in the Inland Empire between 2011 and 2016, according to a Centers of Excellence study called "Health Care Industry and Occupations in the Inland Empire." There were 831 positions available in the region in 2011, spiking to 984 five years later.
The University of La Verne's intense 27-month program consists of academic and clinical coursework. It also includes opportunities for military veteran students in the program to assist wounded soldiers during clinical rotations at sites such as Casa Colina Hospital and Centers for Healthcare in Pomona. Students will be required to complete 118 units to receive a master's degree.
The deadline to sign up for the first physician assistant program cohort is Oct. 1.
Information: http://sites.laverne.edu/physician-assistant/.