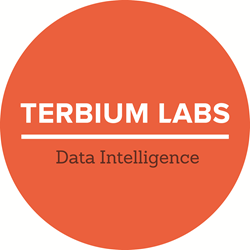 Baltimore, M.D. (PRWEB) May 11, 2016
Executives from Terbium Labs will be featured speakers at several upcoming industry conferences and local events. As the company behind Matchlight, the world's first fully private, fully automated data intelligence system, Terbium Labs provides a unique perspective and original insights into the fast growing, yet often misunderstood Dark Web.
While the Dark Web is large, it is not intractably so. It primarily consists of several thousand domains and a few hundred forums and marketplaces where illegal content and materials are most often traded. Using data collected by its comprehensive data intelligence platform, Terbium Labs will showcase the realities of the Dark Web and present detailed statistics about the types of content that are most notable. During their speaking engagements, CEO and Founder Danny Rogers and Tyler Carbone, COO, will also discuss new methods for breach detection and response to dramatically minimize the damage, loss and risk caused by a data breach. By using a data intelligence approach to identify fraud and data theft, organizations can truly light a candle instead of cursing the darkness.
Other key topics and takeaways to be addressed by Terbium Labs' executive team include:

How to effectively protect sensitive data;
How to minimize extensive (and expensive) incident response efforts with automation;
How to continuously monitor your most critical data and intellectually property; and
How to build a more complete data monitoring program for your organization.
Terbium Labs will be at the following tradeshows and conferences:

MITRE Cyber Innovation Tyson's Corner, May 11 in Northern Virginia
Inside the Dark Web, May 12 in New York City
Big Data Everywhere, June 2 in Northern Virginia
BlackHat USA 2016, June 30 – Aug. 4 in Las Vegas
ISS World Americas, Sept. 13 – 15 in Washington, D.C.
To learn more about Terbium Labs and its data intelligence platform, Matchlight, visit: https://www.terbiumlabs.com/
About Terbium Labs
Terbium Labs protects organizations from relentless attempts to steal data for personal, monetary or political gain. Offering continuous, private and proactive monitoring of critical data and rapid theft detection, Terbium Labs enables companies to better manage risk in a dynamic business environment and keep high-value data safe. Matchlight, Terbium Labs' data intelligence system, automatically alerts companies when elements of its data appear in unexpected places on the Dark Web. With Matchlight, companies avoid the uncertainty and incident response delays common to data breaches, helping to dramatically reduce the cost of a data breach while keeping customer trust and loyalty intact. Learn more about Terbium Labs and Matchlight by visiting terbiumlabs.com or follow us on Twitter @TerbiumLabs.
###